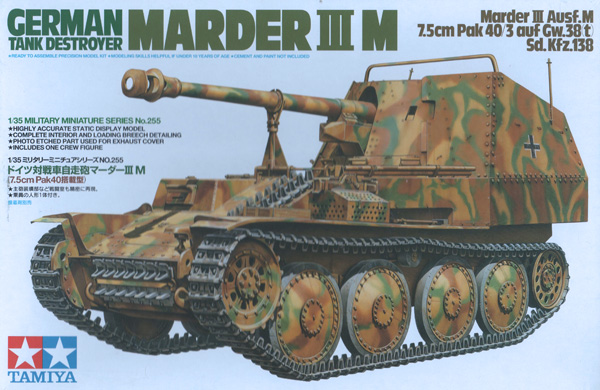 Feature Article with Dai Williams
Here's a quick look at how it all turned out – hope you like it!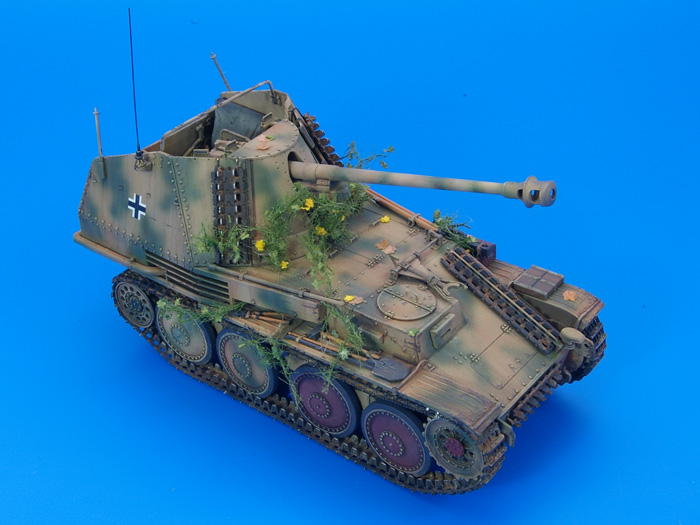 The Marder III M was one of a number of vehicles used by the German Army during the Second World War that were based on the chassis of the Czechoslovakian 38 ton tank. Among these were three lightly armoured, open-topped, anti-tank vehicles designed to meet the urgent requirement to counter the T34 and KV tanks encountered during the invasion of Russia in June 1941.
The first of these was a hastily designed, makeshift vehicle carrying the Russian 7.62 cm anti-tank gun, large numbers of which had been captured during the early stages of the German invasion.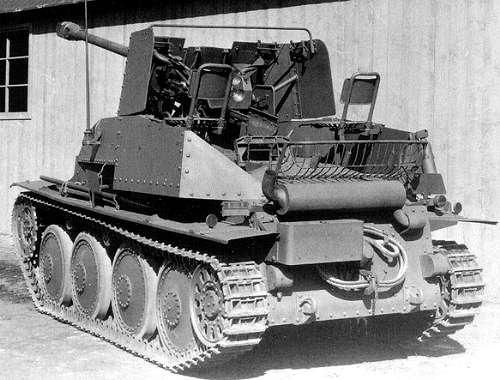 These vehicles proved to be very successful and the Wehrmacht ordered similar improved designs armed with the German 7.5 cm PAK 40 anti-tank gun. The first of these, designated the Marder III H, had the weapon carried in a central fighting compartment with the engine at the rear.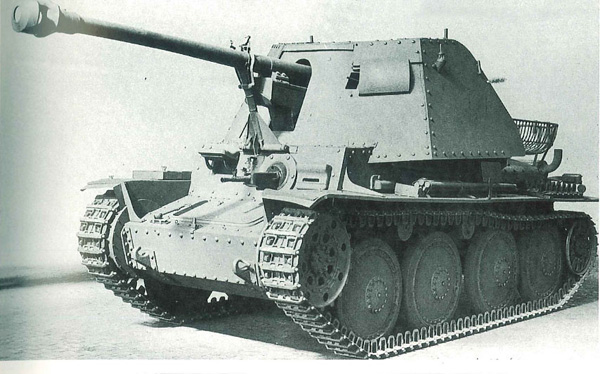 This was followed in January 1943 by a revised design from Alkett which had the fighting compartment at the rear of the vehicle and the engine mounted centrally.
The new design, designated the Marder III M, allowed the driver to have his own hatch for entering and leaving the vehicle. The centrally mounted engine allowed better accessibility for maintenance when compared with the earlier vehicles.
The rear mounted gun meant that the vehicle was shorter overall than the previous two designs which made it easier to manoeuvre in confined wooded or urban areas. However, the open-topped nature of the vehicle meant that the crew was dangerously exposed, and the lightly armoured fighting compartment provided little protection against anything other than small arms fire or shell splinters.
Around 940 factory-built vehicles were produced. In addition several hundred conversion kits were issued allowing the Marder III M to be built using the chassis of the now obsolete Pz.Kpfw. 38 (t) tanks returned for repair.