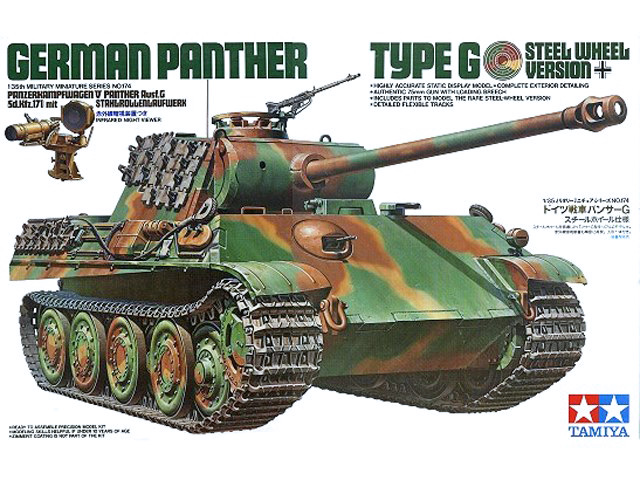 Short Feature Article by Bob Westerman
---
A note from Geoff…
This is another of those occasions when you just see a model and want to tell everyone about it! Such is the case here when I saw Bob's superb Panther Steel Wheel model made from the Tamiya 1:35 scale kit. I just love that camo and his figure just tops the whole pice off – superb stuff!
This build has a few too many pics for your SMN Gallery and Bob has helpfully provided a few build-up pics and so I want to show it all to you and the best way to do that is to create a Short Feature Article!

Here goes… just one pic right up front showing you Bob's completed Panther – how nice is that?!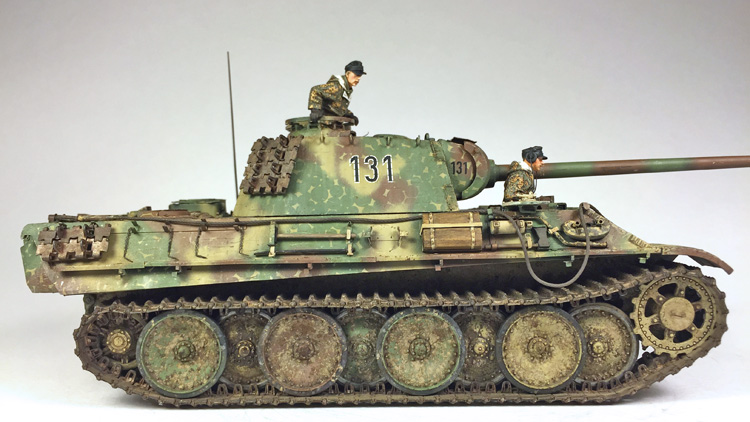 Over to you Bob…
---
Panther 131, was part of Kampfgruppe Peiper during the Battle of the Bulge. It was finally destroyed during an US air attack on the 18th of December near Chenaux, Belgium.
On a picture of the burnt out wreck the remnants of the disc camouflage can be clearly seen. The disc camouflage was only applied during a short period in September 1944, using a stencil.