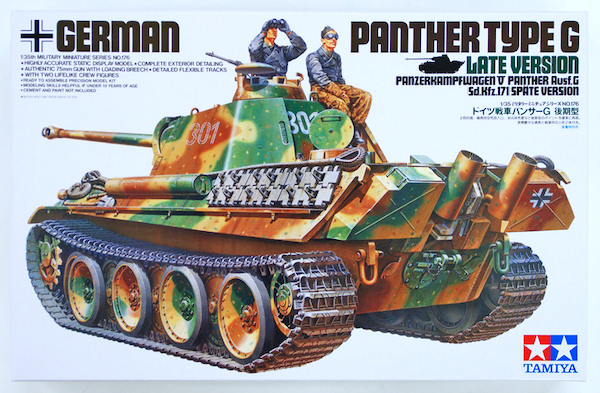 Feature Article with Davide Montaldo
Just before we get going, here's a look at how it all turned out…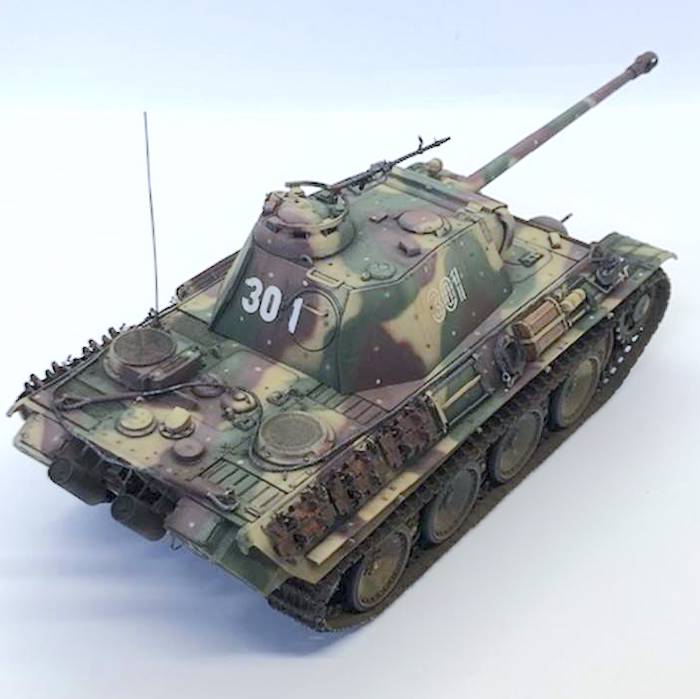 After the Revell Spitfire build and conversion project, I started looking more and more intensively to my stash and decided to go back to armour.
I made a choice based on the, later to be proven …wrong, assumption that it would have worked out to be a shorter and easier build than the previous one; on the other hand, what was inevitably correct from the beginning was that the build had to be also instrumental to enable me to grasp more techniques I still needed to learn. As an example, the Spitfire did not offer me the possibility to do soft edged camouflage and therefore the Tamiya Panther G Late was a perfect candidate for this as it's camo looked to be not too intricate for a first attempt at this (unlike the Tiger 1 late which was the other candidate to be picked from my stash).
From my first 2 armour projects (the M13/40 and the Ariete) I learned that armour models need volume, therefore I decided that when I got to the painting stage I wanted to experiment also colour modulation.
Before getting started with the build, I acquired a set of eduard PE detail set (including side fenders and their supports, an Aber metal gun barrel and a set of Friul metal tracks. Barrel and tracks would be also my first attempt.
After reading carefully the instructions of both the kit and the PE set, I then started with the build and decided for a vehicle corresponding to a winter 1944 version, that from research did appeared to have been employed in Luxembourg in the last months of the war.