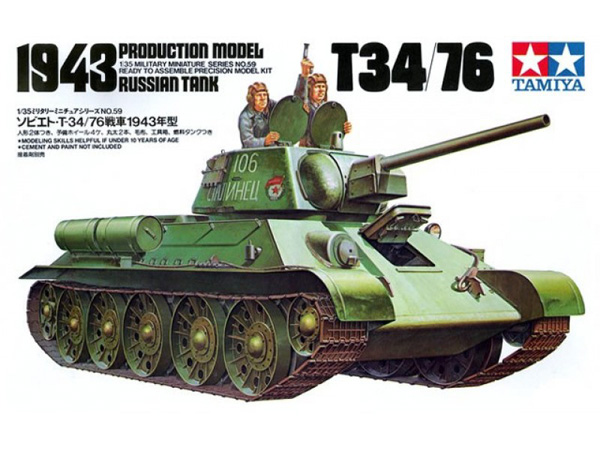 with Roger Brown
The T-34/76 is a Soviet medium tank that had a profound and lasting effect on the field of tank design. At its introduction, the T-34 possessed an unprecedented combination of firepower, mobility, protection and ruggedness.
Its 76mm high-velocity tank gun provided a substantial increase in firepower over any of its contemporaries. It's well sloped armour was difficult to penetrate by most contemporary anti-tank weapons. Although its armour and armament were surpassed later in the war, it has often been credited as the most effective, efficient and influential tank design of the Second World War.
Field Marshal Ewald von Kliest, a famous Panzer leader, described the T-34 as 'The finest tank in the World'.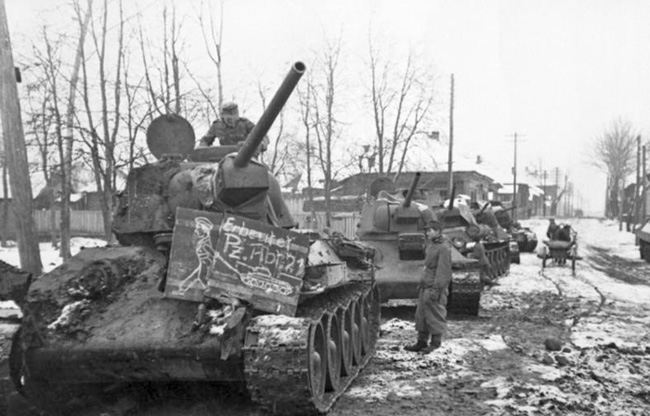 The Tamiya kit
Tamiya's 1:35 T-34/76 has been around since 1985 and despite it's age stands up very well to later produced kits. And you can pick one up for around £15.00 if you look carefully at model shows.
The kit contains the main parts on four large sprues, a sprue of poly caps, rubber tracks and a small sheet of decals for four schemes.
The comprehensive instructions are laid out on eight pages, three of which involve the construction of the vehicle. They also contain almost two pages of T-34 history, a page of suggestions for fitting the stores and a page of camo schemes.
For stores you get three cylindrical fuel tanks which are nicely dented, two box fuel tanks, spare track pieces, two wooden ammo boxes, two bedding rolls, three tool boxes, two towing cables, a pair of shovels, two logs and crew members. What more could you wish for!
There is also a choice of all steel road wheels or a mixture of steel and rubber rimmed wheels. The wheels are retained with moulded polycaps.
And all you have to make is a stretched sprue antenna.