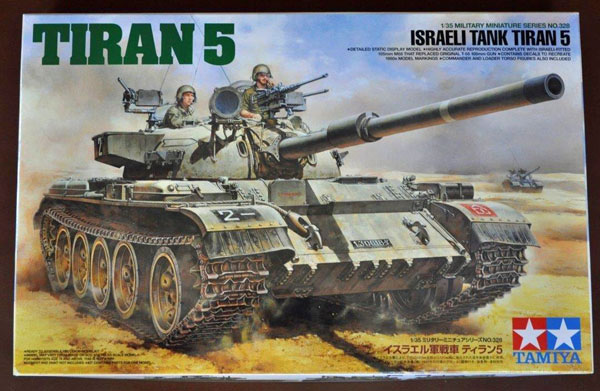 Kit ref: 35328
Feature Article by Bill Curtis
A note from Geoff and a little bit of background…
Here's a good-looking tank if ever there was one – sure the T54/55 tank series had it shortcomings, but in model form, there's no doubt that it looks the part. In this full build article Bill C will take you through the build in detail and then cover each step of the painting and weathering process – can't wait for that!
Here's a useful reference for this kit: www.globalsecurity.org/military/world/israel/tiran.htm
And a little bit of background from the above:
The meaning of Tiran [pronounced as Tiy-RAE-N] in Hebrew is beginner. Israel's chronic lack of AFV's on one hand and its phenomenal victory in the 1967 Six Days War on the other, brought the IDF to adopt captured enemy vehicles for its use. The Arab armies lost hundreds of fighting vehicles – mostly Egyptian T-54 and T-55 MBT's which were abandoned by their crews.
In order to allow for greater standardization in its armour corps, the IDF initiated a conversion program. The captured tanks were re-engined and re-gunned (with the standard 105mm gun used in the Centurion and Patton MBT's). Chief was the several hundred captured T-54/T-55 tanks that were taken and modified into the Tiran 4 (T-54) and Tiran 5 (T-55), called Ti-67 (Tank Israeli-1967) in the west. The main difference between the two versions is the main gun armament. The Tiran 4 having a 100 mm main gun and the Tiran 5 having a 105 mm main gun.
The Tiran 5 conversion includes: hollow cast turret with numerous IDF details cast in, empty bustle cast to the turret, IDF modified loaders and drivers hatch, 105mm gun tube. 60mm mortar and spare round box, commanders and loaders MG mounts, correct machine guns, .30 calibre and correct ammo boxes. Turret side storage box, four IDF jerry can racks molded empty, five IDF jerry cans, separate, rear hull storage bin with medical box attached, IDF infantry comm. box. Late pattern fuel cells, accurate pattern oil storage box, two fender storage boxes, IDF Pattern driving lights and IDF pattern mud flaps with "rubber" dust guards moulded separately.
Over to you Bill…
It's been a good few years since I have built a modern Tamiya kit and I wondered if the experience of the build would be as enjoyable as I remembered?
The kit I have chosen is the Israeli Tiran 5 produced by Tamiya which is a mix of older parts from its T55 from 2002, considered a very good kit at the time and still regarded as the best today. Newer sprues have been added to make the Israeli conversion of the captured T55's which mate with the older parts exactly making this a trouble-free build.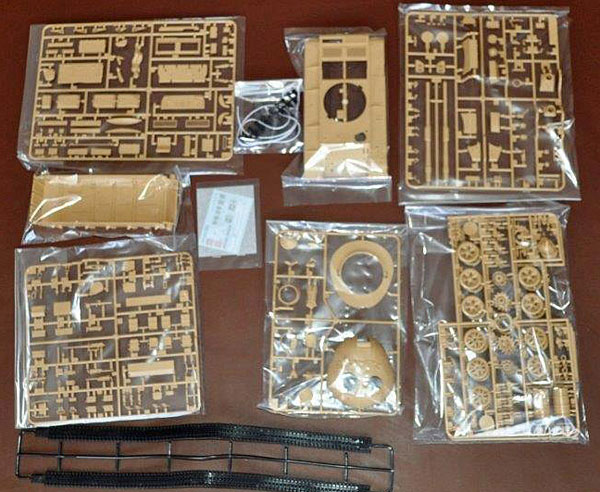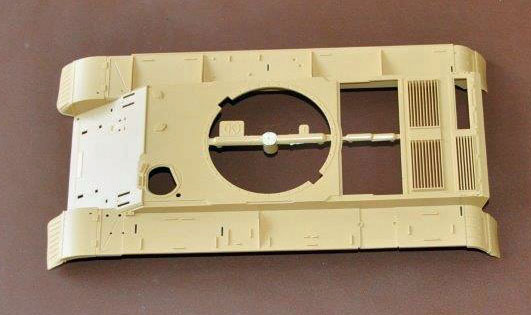 The parts are as usual well moulded with minimal parting lines which are easily cleaned up. The turret has well rendered casting marks and is covered with external stores such as bins, MGs and aerial mounts. The hull comes in two main parts with a well detailed tub for the underside and a similarly detailed top whose fit is very good indeed.