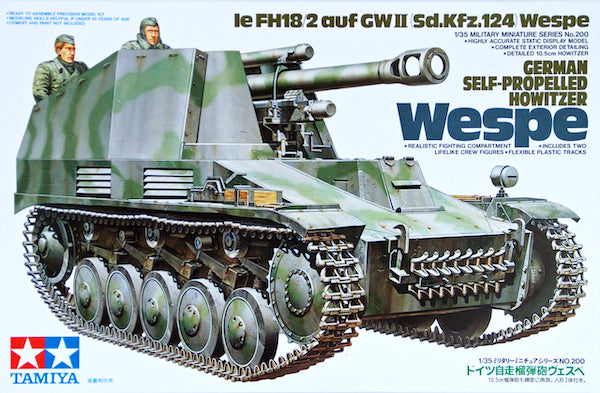 Feature Article with Bill Curtis
Just before we get started, here's a quick look at how the project turned out…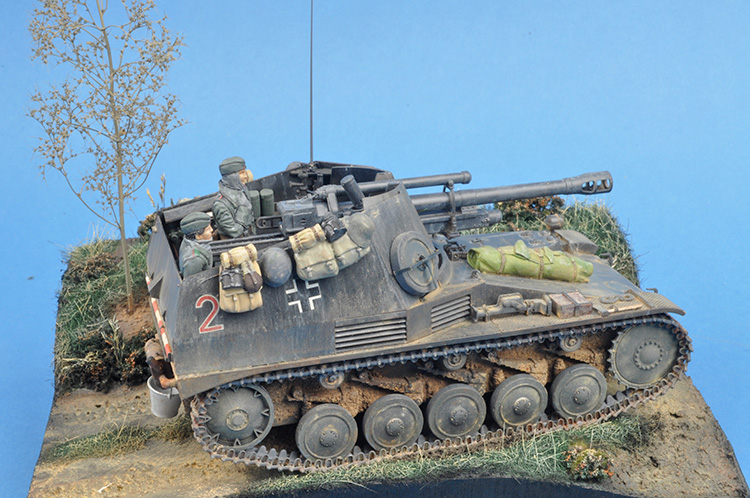 The Wespe was designed in early 1942 by Alkett and the panzer II chassis was the most practical mount for the howitzer. As an interim measure the Wespe proved a great success, in February of 43 all further chassis production was switched to producing of the slightly lengthened Panzer II for Wespe production. The initial order for 1000 was reduced to 835 late in 43, included in this number were 159 Munition carriers. These had a crew of three and carried 90 rounds. Modifications to the elongated chassis included the engine being moved, the glacis was lengthened and the cooling louvers redesigned. The number of return rollers was reduced from 4 to 3 and bumper stops on the suspension were added to absorb the recoil loading. The driver had a small compartment next to the transition while the rest of the crew were housed in the fighting compartment at the rear.
The Wespe was issued to SP detachments of Panzer and Panzergrenadier divisions serving in Russia, the West and Italy till the war's end.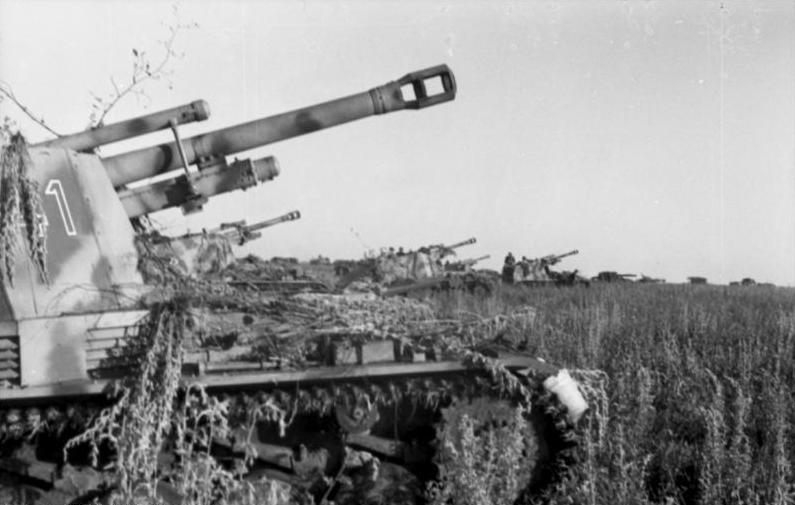 I purchased this model not long after it came out in 1996 and it sat in the stash until earlier this year when I wanted an easy build to get me back in the saddle after an illness.
The kit is definitely a Tamiya type, add glue shake the box and hey presto it's done, well almost! I had envisaged a straight from the box build but after checking a copy of Military Ordnance Special No 18 things took a turn to a more detailed build. I collected together some aftermarket goodies and items from the spares box and set too with a will.