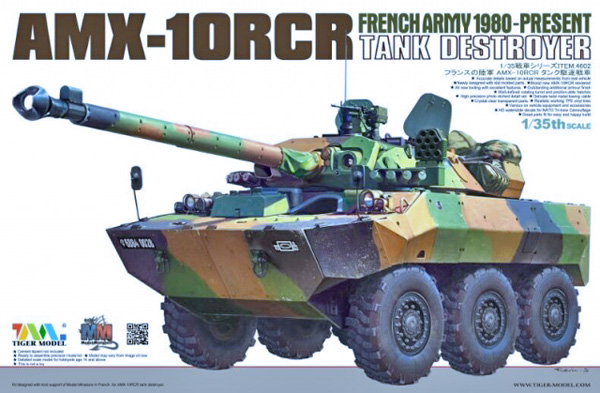 Feature Article by Mark Rooks
A note from Geoff…
Here's a quick look at Mark's completed model – I bet you like it as much as I do :)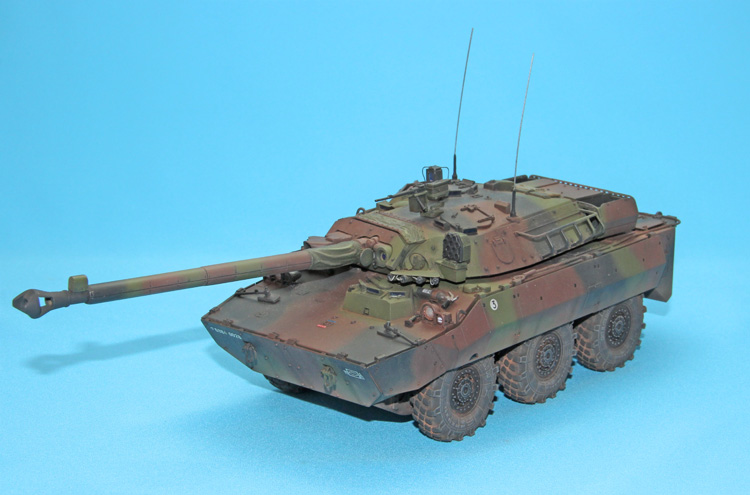 Introduction
The Amx -10RCR is a six-wheeled light reconnaissance vehicle in service with the French, Morocco and Qatar armed forces and has seen service with the French Army in Chad, the Gulf War, the Bosnian War and the war in Afghanistan. It mounts a mighty 105mm gun capable of firing APFSDS, HE and HEAT rounds. This particular version has been in service with the French army since 2000 and is expected to be around for a long time yet.
I've had a fascination for armoured wheeled vehicles since the mid 80's when I use to crew a Saracen APC in the EOD Reconnaissance role in RAFG! When I heard of this release, I put it high on my to-do list. This particular model was released by Tiger Models; one of the relatively new guys on the block. The parts looked good, however a fair amount of flash was present on parts along with heavy seam lines on some parts. In addition, there was also evidence of short shot moulding. More of that later.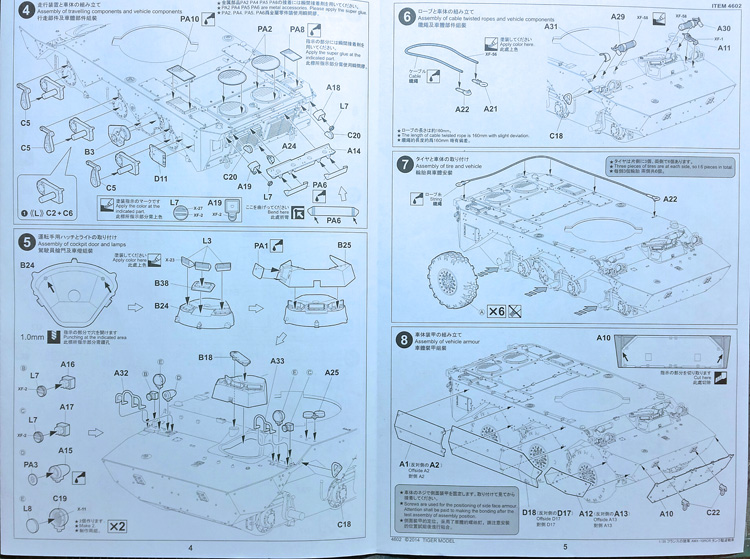 The instructions are very much in the Tamiya style, clear and precise.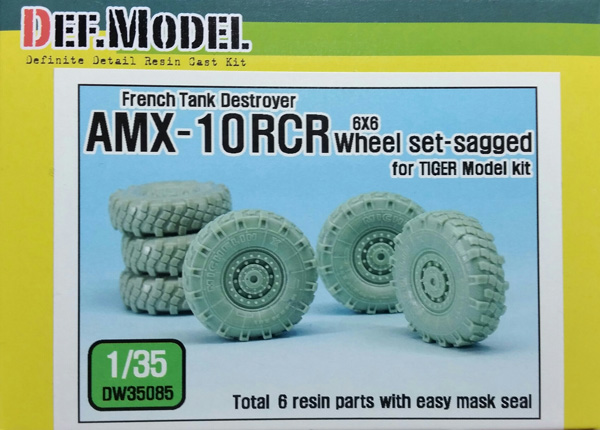 I'm not a great fan of vinyl tyres, so I decided to replace them with a resin set from DEF models. Expensive at £16, but worth it for the superior detail. (Just had another look on line from the place I bought mine, they're now £23) Eek!