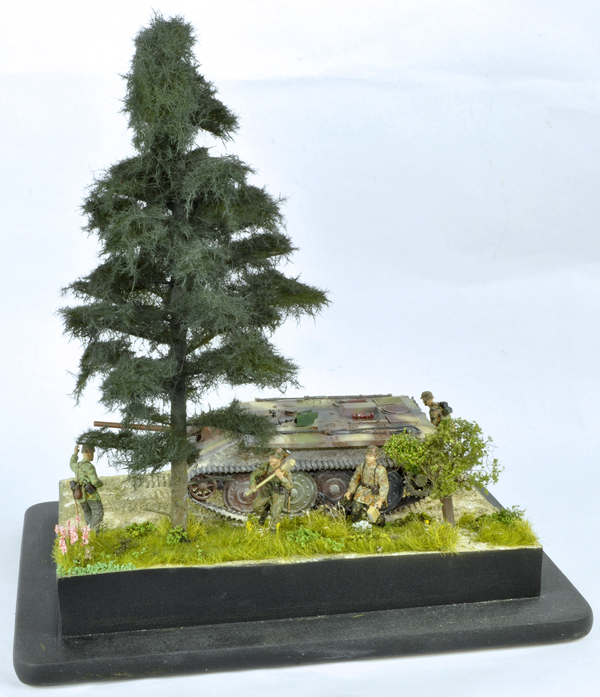 A note from Geoff…
Luckily Bill has finished his E-10 before we have started to run this build for you in SMN and so, here it is in all its glory. Nice tree Bill and thanks for agreeing to do a piece for the SMN Techniques Bank about this, so keep an eye out for that one.
---
Motivation for this project…
This project started out as a quick build for our local model competition which was entitled "Flights of Fantasy" and I thought the E10 fitted the bill while keeping within my build interest, well almost.
The inital look at the parts was quite promising with two sets of rubber band and two sets of plastic individual links with a sheet of etch brass parts including a full set of schurtzen. The parts count was 517 making a finished model of 200x82x57mm.