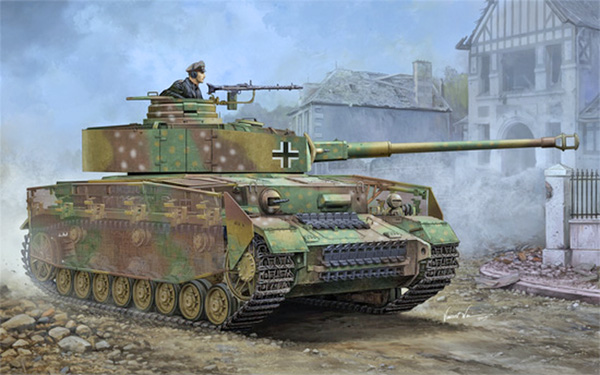 Feature Article with Dave Smith
---
A note from Geoff C…
Dave S kindly sent in some photos and words to explain his build of the very impressive looking Trumpeter Panzer IV J in 1:16 scale. Too much for the Subscribers' Gallery, I thought that we could show it to you here as a Short Feature Article – hope you like it – nice work Dave on an epic project…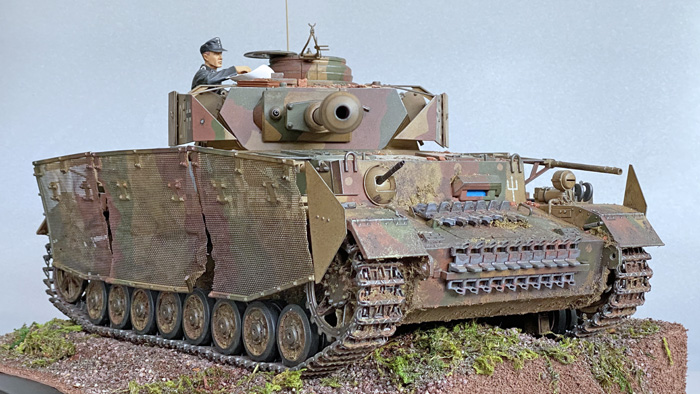 Over to you Dave for your story on this one…
---
As soon as this kit was introduced, I had been desperate to get hold of one. The level of detail, combined with the size to show it off got the 'juices' going, it was going to happen.
I managed to get one for a 'paltry' £150, and the immensity of the job hit me on opening the boxes. There were many, many parts and a little while passed before starting, yup, it's intimidating.
On starting, it was important to tick off which bits to use, not something I had done before, and also, getting used to switching between the many sprues to find parts. There didn't seem to be much logic in where you would find some parts, something which haunts you to the end of the build.
Once into the rhythm though, it rumbled on. There's no light at the end of the tunnel, so don't go looking, its just a 'head down' get on with it thing. You can make the mistake of looking elsewhere on the internet for more detailed resin parts, if you wish to go down the 'chase the detail' route. I had to in the case of the turret machine gun bracket, it had been mis-moulded and fortunately, I managed to get just the item, but it was another chunk of money I didn't need to spend, if all had been well. What I'm saying is, the detail is amazing, and perfectly good for many modellers who wants to build this model. I took the challenge of making the side hatch hinges work, fitting hinge pins, and fettling until successful. It was just something I had to do.