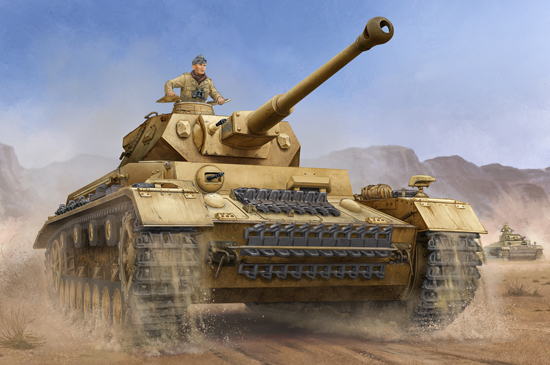 Feature Article with Rob Ruscoe
Just before we get started, here's a quick look at how it all turned out…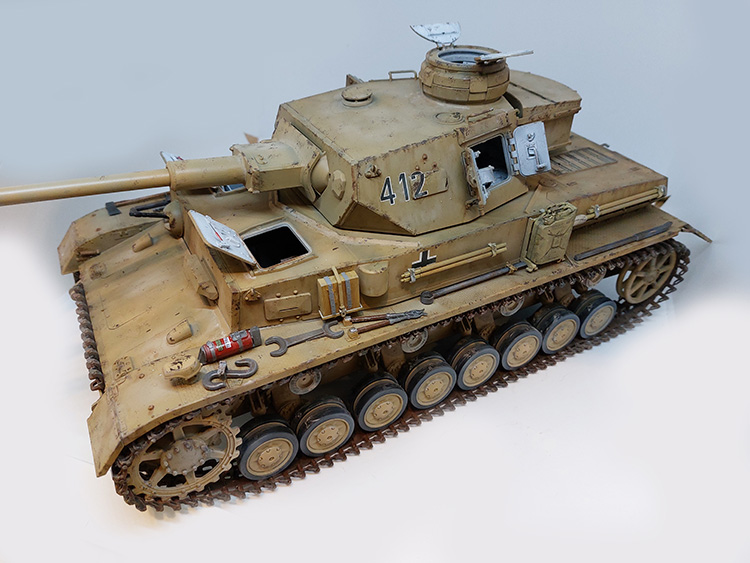 After enjoying building Trumpeter's T34/76, I decided that another 16th scale tank was going to be my next project. The inspiration this time was a photo of my late father standing next to an abandoned Panzer IV in the Western Desert. The photo was marked on the back 'Sidi Barani, Nov 42'. This must have been just after the El Alamein offensive. I therefore decided on Trumpy's F2 version of its Panzer IV.
The Panzer IV was the most numerous German tank with over 8500 being produced. It saw service in all theatres and remained in production throughout the war. The F2 variant was the first to mount the L/43, 75mm main gun.
The Kit
The kit comes in a large box complete with a convenient carrying handle. Although large, it is absolutely packed with 75 sprues of plastic, seven frets of photo etch, metal gun barrel, brass wire, a sprue of clear parts and two decal sheets for two options. This doesn't include the 230 track links!
The instructions are the usual Trumpeter layout with a logical build sequence which most modellers will modify to accommodate ease of painting.