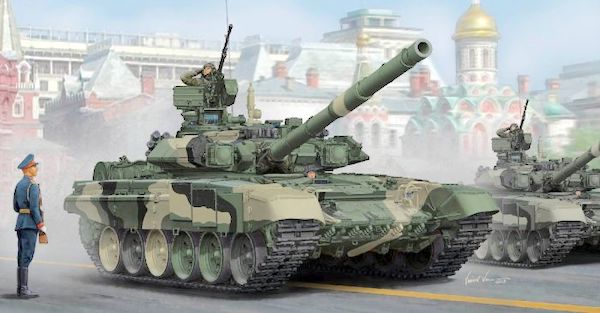 Feature Article with Colin Izatt
Just before we get started, here's a look at how it all turned out…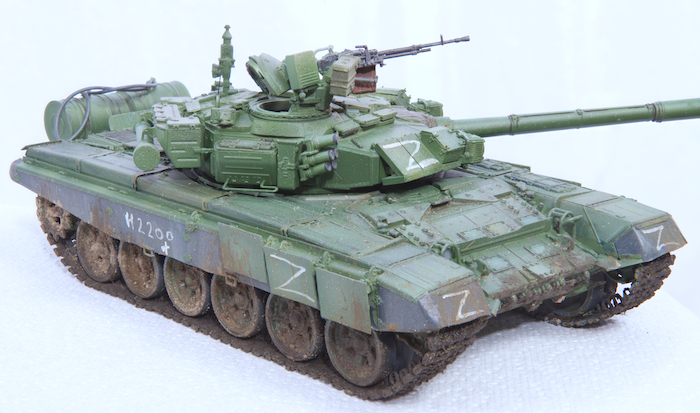 The subject…

The T-90 Main Battle Tank (MBT) is a modernised T-72 and has had a long gestation going back to 1992. Originally built with a cast turret and then a stronger welded turret only a few batches have been produced for use by the Russian armed forces.
With nearly no domestic orders permission was sought and granted to sell an export version. At the time of writing India is the biggest user with over 2000 T-90 models in service. Further information can be found here.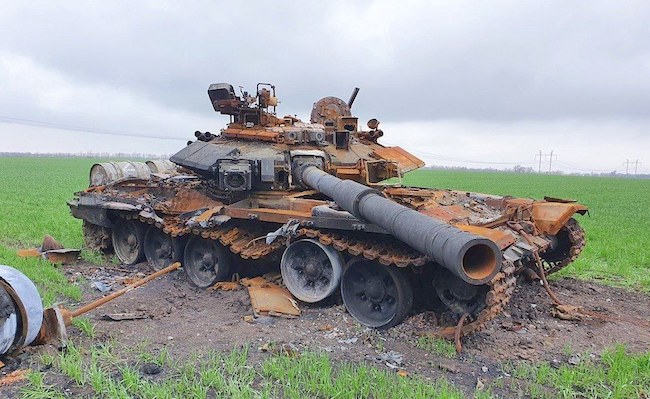 The conflict in Ukraine has shown the vulnerability of Russian MBT's to modern anti-tank weapons when deployed using poor tactics. There is an excellent log documenting Russian losses here most with pictures. I got the two above pictures from the site in the link.
The most modern version for Russian forces is the T-90M which has a remotely operated secondary armament and the latest ERA armour plus other detail changes.
The Kit
Trumpeter released the kit in 2013 and represents a T90A from an early batch circa 2007. You can view the kit contents here and here. The Scalemates entry is here.
The model comprises over 1300 parts. There are 16 Sprues, about 300 parts on 3 photoetch frets, a small decal sheet, some wire and vinyl tubing.
Accessories used:
I used Masterclub MTL35052 tracks.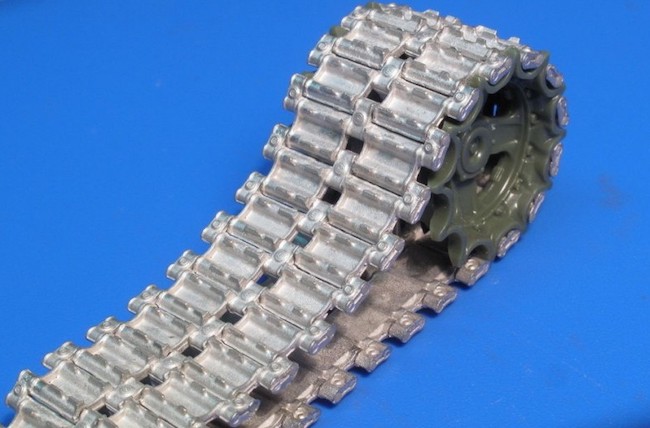 Sadly due to the current embargo on Russian products they are very difficult to get. Fortunately, I ordered them last year. I hope someone like TRex studios make a set in time for the new Tiger Models T-90M which I have on pre-order.