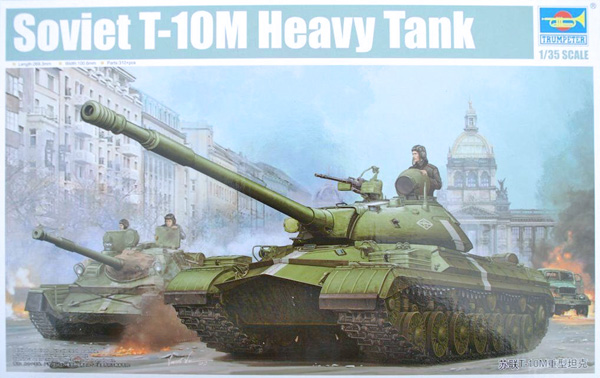 Feature Article by Dai Williams
A little bit of background to the T-10…
The T-10 was the last heavy tank to be developed by the Soviet Union and the last in a series of armoured vehicles that began with the KV tanks in the late 1930s. While it caused major problems for the Germans during the Second World War the KV was not without its weaknesses. Its size and weight led to mechanical breakdowns and difficulties were encountered when trying to get the vehicles across soft ground or over bridges which the lighter T-34 could negotiate more easily. Despite these shortcomings, the heavy tank concept was further developed with the KV being replaced by the IS series later in the war.
Heavy tank development continued in the Cold War period in response to the appearance of vehicles such as the American M103 and British Conqueror with the T-10 appearing in 1952. However, by this time it was becoming apparent that the same armour protection and firepower provided by heavy tanks such as the T-10 could be provided by smaller more flexible designs such as the T-55 and T-62. Production of heavy tanks ceased in the Soviet Union in 1966.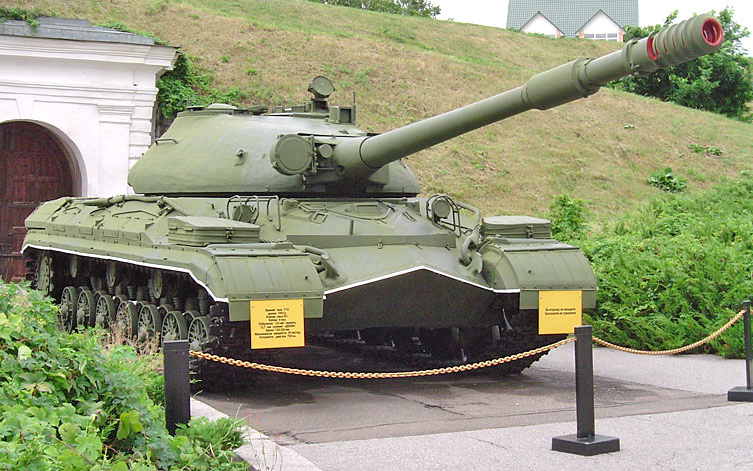 The Kit
Over the last few years the Chinese company Trumpeter has provided modellers with almost every variant of the KV tank imaginable including one-off prototypes. These kits are of very high quality, are accurate and are easy to build. They have since turned their attention to the late war IS1, IS2 and IS3 and the post war heavy tanks such as the IS4, IS7 and T-10 series. A number of kits of the T-10 have been available over the years, but these took the form of the old Tamiya offering from the 1970s or expensive resin productions, so these new up to date injection moulded kits are very welcome.
The main parts of the kit are in Trumpeter's usual light grey plastic. There are around 370 parts including an optional turret bin and turret mounted machine gun. In addition there are separate track links and some copper wire has been included for the tow cables. An etched fret is provided holding such things as the grilles for the engine deck and brackets for the rear mounted smoke canisters.
Markings are provided for four vehicles, including one from the invasion of Czechoslovakia which carried prominent white stripe markings. I have noted from a couple of sources on the internet that the vehicles operating in Czechoslovakia had a different configuration of fuel tanks and smoke canisters from that provided in the kit and period photographs would tend to agree with this, so you may wish to check your references before deciding on a marking scheme.