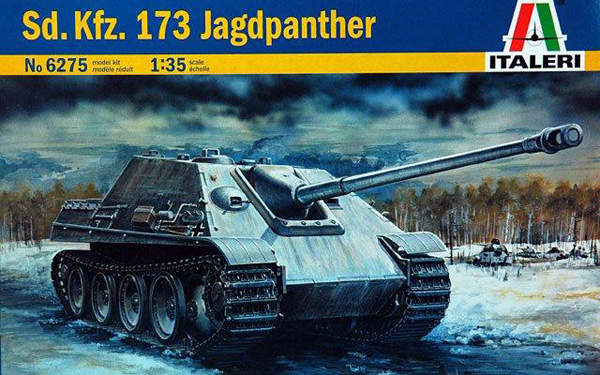 1:35 Scale
Reviewed by Andy Argent


This is the old Italeri kit that I wanted to do and bring up to a standard that would be more accurate and acceptable by today's standard of kits. I wanted to portray a late war vehicle to resemble one on a retreat back to Germany from the defeat in the Falaise gap in France and being inspired from a picture in the great book by Jean Paul Pollund called Ruckmarsch Then and Now. (see below)

Items I have sourced for this build is the very fine resin zimmeritt sheet from Calibre and also panther update Photo-etch set from Eduard plus the anti aircraft engine deck screens from Voyager.
First impressions on the kit is this kit is very basic and fine details are very poor, also the tracks are a bit on the poor side also so these will need to be replaced as well. I've gone for Tamiya separate links track set quite simply because I had them in the stash and the detail is very good. The only real drawback on them being the guide horns are not hollow.
Starting on the kit, I have started by placing the road wheels on the chassis after cleaning them up with some sand paper. Then I have glued the fine zimmeritt to the lower chassis section, this is done with some slower setting superglue from Zap .You want to cover the whole section with the glue to avoid air gaps under the sheet and firmly press the whole section so as to make sure any trapped air is forced out because this would show up when dry. This zimmeritt set is really for the Tamiya Jagdpanther so some filling will be required to make it fit properly.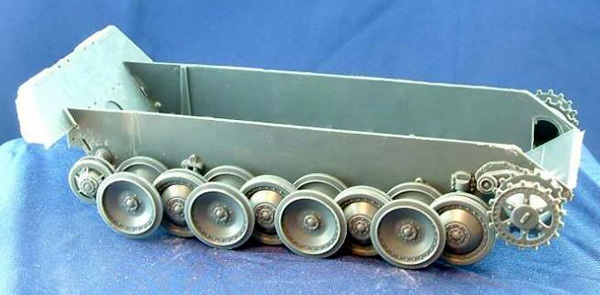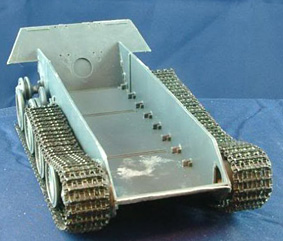 The tracks I have built in sections being the front section made and put on the vehicle and then the track sag can be in before the glue has completely set. Then make the rear section to fit the front. I have done these like this so you can remove them for ease of painting later on.
Next up I have trimmed up the zimmeritt and glued on the sections to the upper hull, this being fixed on as described earlier. This needed trimming around certain details and filling in the corners with model filler and scribing the pattern in while it was still pliable.
I chopped off one of the front fenders and replaced it with a brass one from the Aber set, so I could inflict some battle damage to it. I don't think this can be done realistically with the plastic parts as they are too thick and can end up looking like melted plastic, which is not what you're really after.