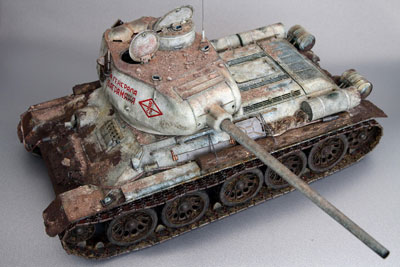 ZOOM - Move your mouse over image
Short Feature Article by Dave Smith
A note from Geoff…
I hope that you like this great T-34 sent in by Dave Smith – some really interesting and realistic effects included here. This was destined for your Subscribers' Gallery but as there are a good number of photos I want to include them all and so the best way I feel is to give this to you in a short Feature Article format. There aren't many words because, as I say, this was destined for your SG bur Dave gives you enough to see what he's done and that's great – thanks Dave. Hope you like it as much as I do! Geoff
Hi Geoff,
I suppose that I should have explained a few of the shots really, I was rushed 'cause my tea was ready!! This is the BIG one again – 1:16 scale and it's been good to have another go at a large scale project after my Tamiya Tiger I in 1:25 scale some while back.
Most of the shots speak for themselves, but a few don't so here are some notes to help all your readers…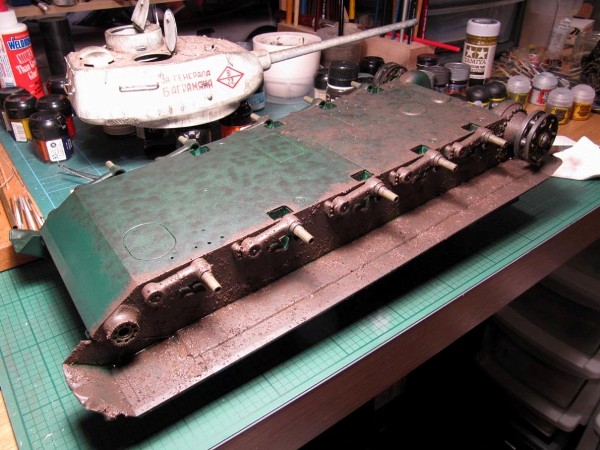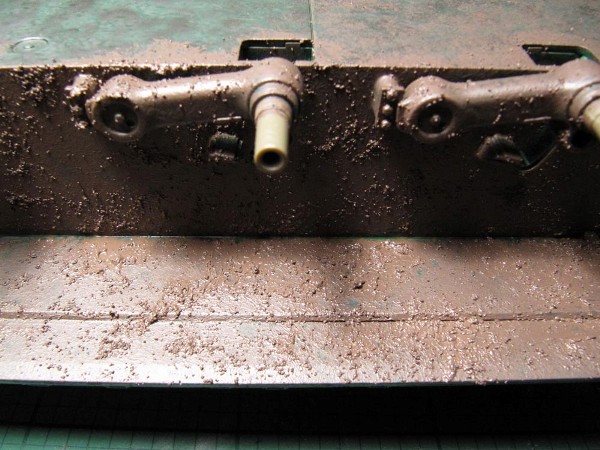 The images show how good the Warhammer textured paint 'Stirland mud' is over a wash of 'Devlan Mud'.