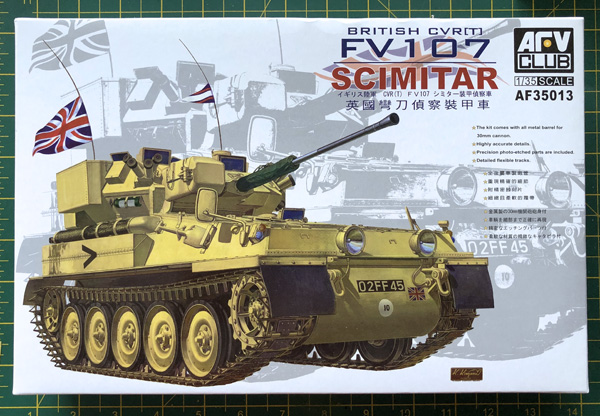 Kit Ref: AF 35013
Full Review with Geoff Coughlin

---
---
Initial thoughts
Well, well, so he's building a tank eh? (I hear you say…, hmm!) And I don't blame you :)
As I mention in the video, I've only ever built two AFVs before – a 1:35 Japanese SDF tank (Type something or other…) about 20 years ago and then, much more recently the small, but very neat Revell 1:72 M2 A2 Bradley and this you can find in Armour-Finished Now-Revell. The Bradley was a few years ago now.
Sometimes you just need a change and so I went to my local model shop and picked up this AFV Club FV107 Scimitar. It looks neat enough in the box, crisp mouldings, no flash, and a nice turned gun barrel and a sheet of PE – what's not to like? I think the kit dates back to 1996 and this boxing from 2010 (according to Scalemates).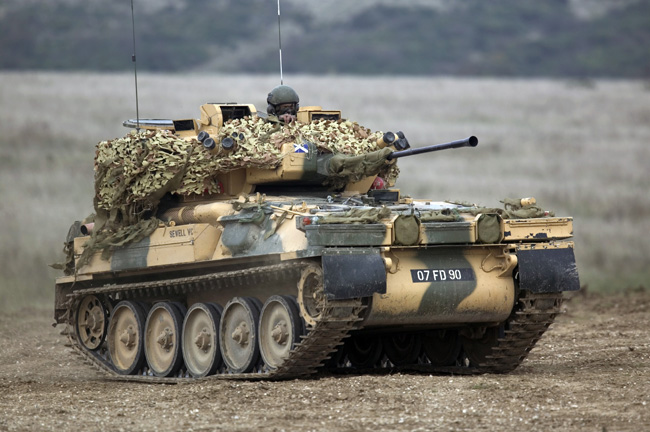 I've certainly read a lot of armour articles from some very accomplished armour modellers: Lester Plaskitt, Bill Curtis, Dai Williams, Jamie Haggo and Mark Rooks to mention just a few… and I know that I'll not come close to what they achieve, but I don't care!
This build is all about having some fun, trying something new and well outside my comfort zone (being an experienced aircraft modeller). I hope that by taking you on my journey there may be something in here that can help you in any of your own builds or, maybe like me, give you the urge to have a go at a project that's in an area outside your normal area of interest.
My main interest in this project is going to be on the weathering and so the build will be pretty much out of the box as far as I can see.
OK, so here goes…. and wish me luck!