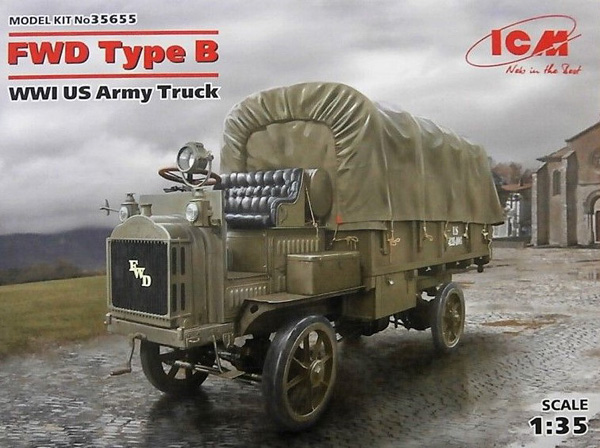 Full Review with Dai Williams
Just before we get going, here's a look at how it all turned out…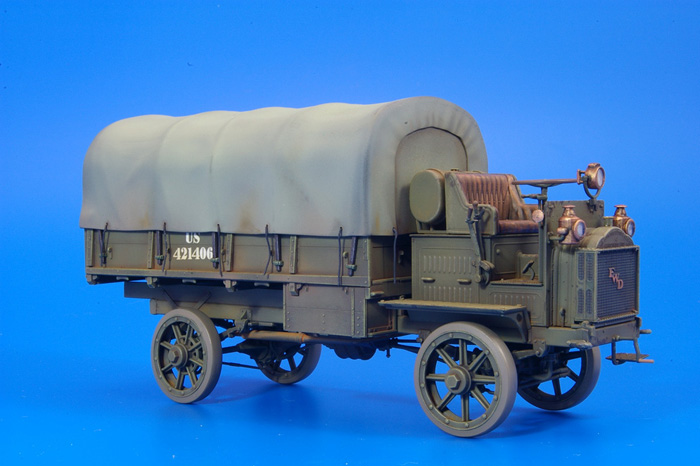 Hope you like it…
The 100th anniversary of the beginning of the First World War saw the very welcome appearance of several kits of armoured vehicles from the conflict from a number of mainstream model manufacturers. Before these kits appeared, modellers had to be content with a few armour kits from Emhar which were beginning to show their age.
While these new kits included some of the better known vehicles from the First World War such as the British Mk. IV tanks and the German A7V, some of the lesser known types were left out with the modeller having to rely on expensive resin kits. Thankfully in more recent years companies such as ICM and MiniArt have come to the rescue with new kits of some vehicles which are perhaps less well known though nonetheless very interesting. ICM's FWD Type B Lorry is one such kit.
These lorries saw widespread use with both American and British forces on the Western Front with over 14,000 being produced. There are several still in existence today – some of which are in running order.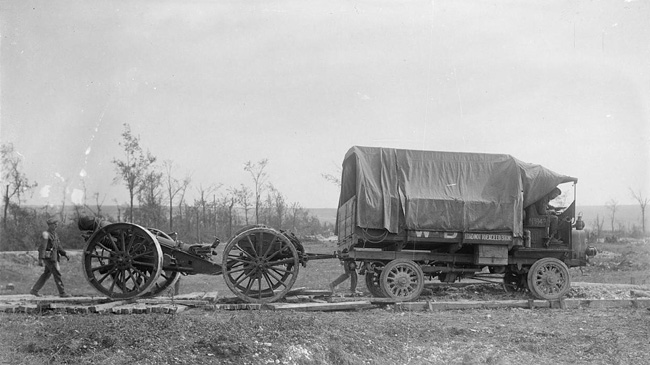 For those wishing to read an account of the development, production and operational use of the FWD lorries, there is (at the time of writing) an interesting article on Wikipedia.
For those who require their reference material to be full-sized and moving there is a preserved vehicle at the Imperial War Museum at Duxford, UK.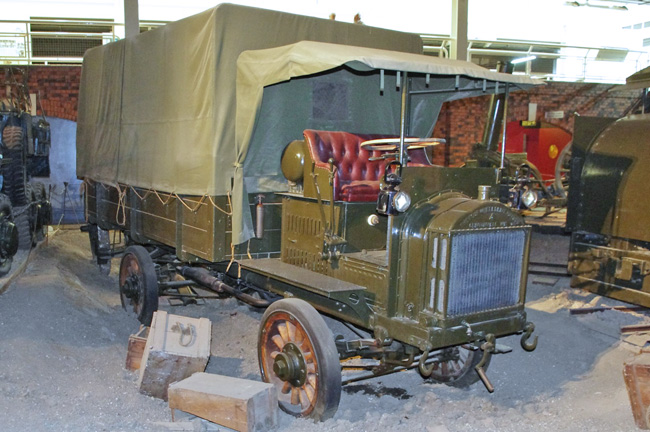 The Kit
The ICM kit is made up of 218 parts in soft grey plastic. These are well moulded and flash free. While there were a few recessed ejector pin marks to deal with on some of the parts these were mainly in areas that would not be seen on the finished model.
There is a small clear sprue holding the covers for the lamps (I don't think you could call these headlights!) on the front of the vehicle.
There are no photo etched parts in the kit.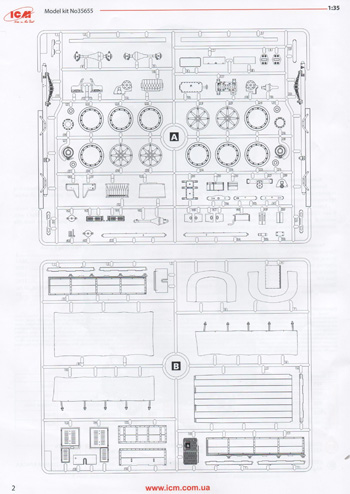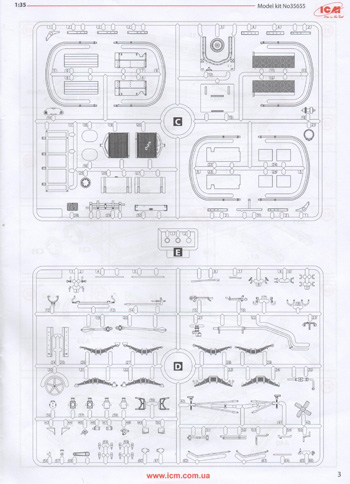 There are two sets of markings provided in the kit. These are both for vehicles used by the American army on the Western Front towards the end of the First World War. There is not much choice as regards colour schemes here as these lorries did not seem to have carried the multi-coloured camouflage schemes that were applied to some tanks of the period. Overall Olive Drab seems to have been the standard scheme.