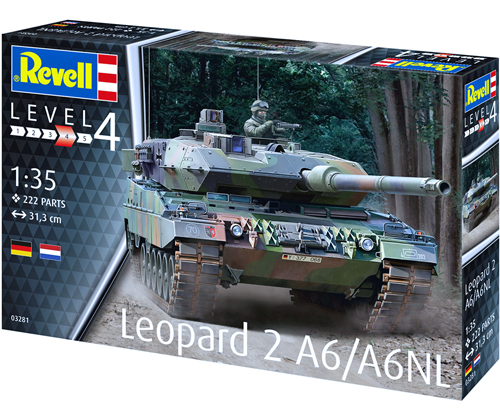 with Kevin Ottens
Kit Ref: 03281
Here's a quick look at how it all turned out…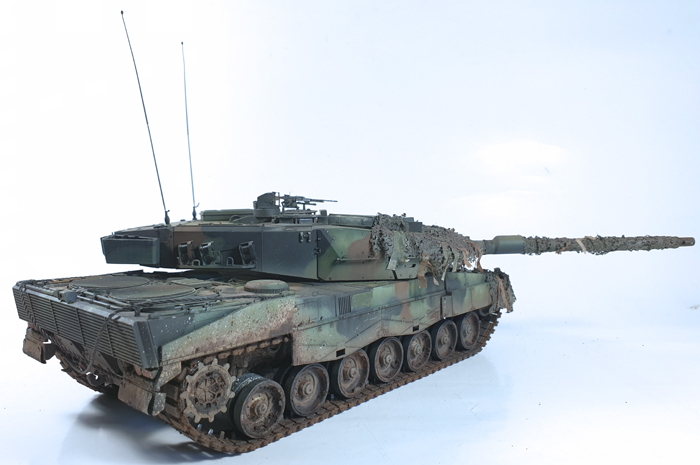 Geoff C did an in-box review in SMN back in 2012 for the Revell kit (kit ref: 03097) that's worth look.
On with the build…
Pride!
The leopard 2A6NL. Not very long ago I built a Dutch Leo, so I didn't feel the urge to build another one soon. But I built this one on behalf of a colleague. My colleague's son served and was trained as a technician by the Dutch military. The Leopard 2A6 was his favourite tinkering machine. My colleague knew about my passion for the hobby, so did not hesitate to ask if I could build the Leopard for him, so that he could give it his to his son as a present.
As a base kit I chose the 1:35 Revell Leopard 2A6 / 2A6NL, kit number 03281. Because of the quality of Revell kit I immediately ordered a photo-etch set from eduard, number 35974. This brought a lot more detail to the model, like the holders for the tools, brackets, air grilles, etc. I also used brass antennae that I bought via www.leopardworkshop.com. Still, the barrel was not right in the kit. The barrel included is the "shorter" barrel for the 2A5. Fortunately I still had a barrel of the Tamiya 2A6 that I didn't use at the time, I also immediately used the better vinyl tracks.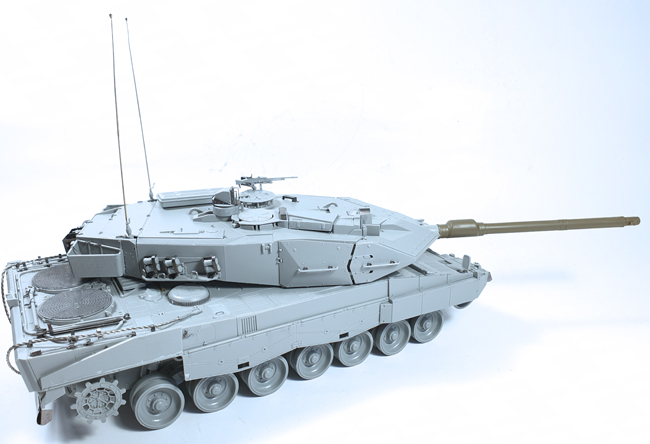 Left view of the unpainted model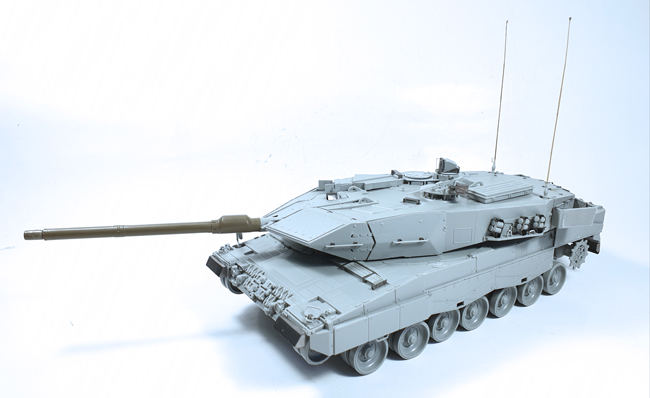 Right view of the unpainted model