Short Feature Article with Gerhard La Crois
---
A note from Geoff C.
It's a great pleasure to bring you another unique project from Gerhard – this time his WW2 Runway Control Caravan. A number of Gerhard's projects you'll find in SMN are created by heavily adapting a standard kit and include many scratched items. This time he goes even further with a completely scratchbuilt project!
Here's a quick look at how it all turned out…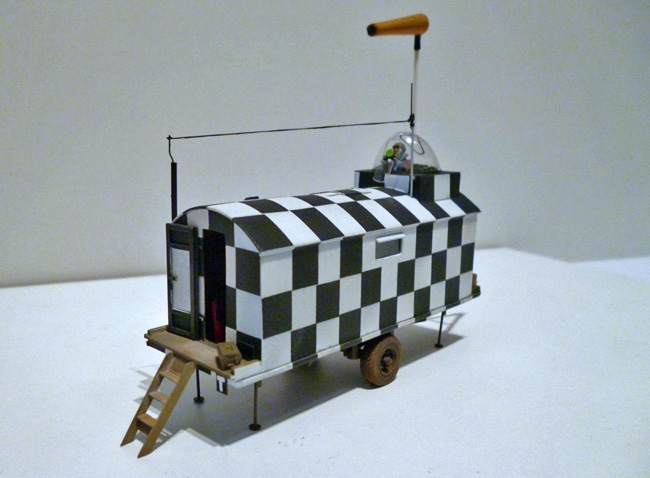 Over to you Gerhard…
---
After the 'K6 Runway Control Van' I decided to make a subject that really existed – a Runway Control Caravan from WW2. On the net there are lots of pictures with different examples.
One of the versions I really liked is the one with the B-17 nose glazing as a dome on the top, so I ordered a vac-form example and went for it!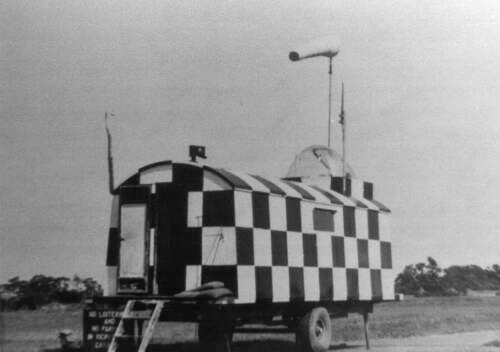 This picture was the subject for the build.
I had no real measures, only the B17 nose and a 1/72 figure and some pictures.
I guess the size was about: 77mm length, 25mm width, and 29mm hight.
The caravan was made of plastic evergreen sheet.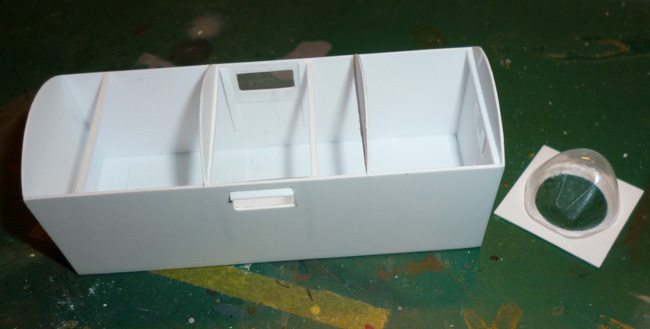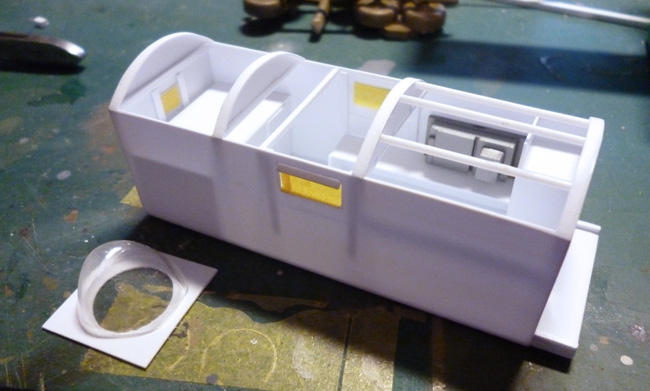 Also I made an interior which was a little bit of guesswork in combination with a picture of the inside of a caravan.