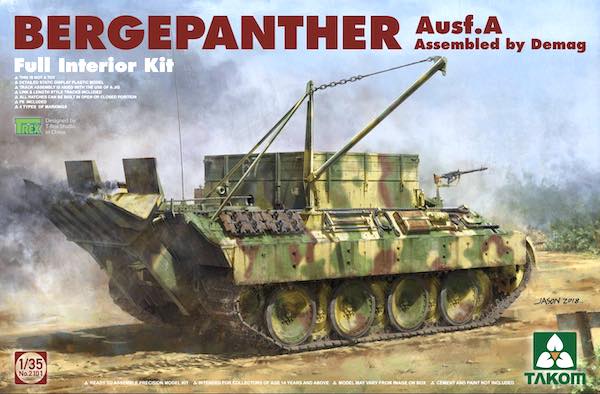 Full Review with Dai Williams
Kit Ref: N..2101
And just before we get started, here's a look at how it all turned out…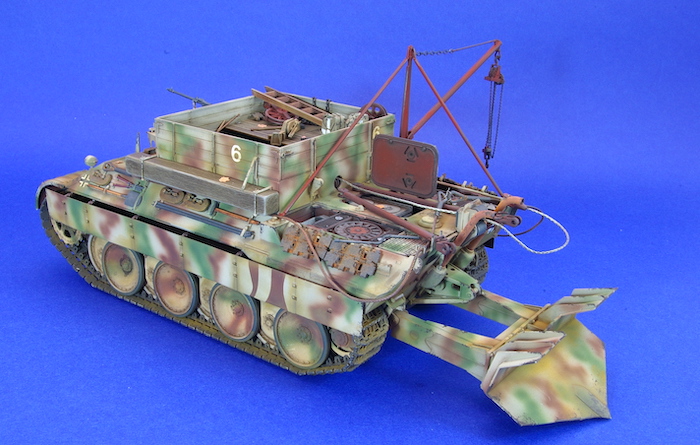 As the weight of German medium and heavy tanks increased during the Second World War the recovery of damaged vehicles became a problem.
The half-track vehicles used at the beginning of the war to recover the Pz.Kpfw III and IV tanks were incapable of towing the later and much heavier Panther and Tiger tanks. Furthermore, it was forbidden to use one of these tanks to tow another as doing so might have resulted in the loss of both vehicles. The German Army therefore required a heavier and more capable recovery vehicle.
To solve this problem the Bergepanther recovery vehicle was designed around the chassis of the Pz.Kpfw V Panther tank.
The first vehicles were merely turretless versions of the tank capable of towing other vehicles. Later examples were built as fully capable recovery vehicles equipped with a winch and a crane. A large wedge-shaped spade-like device was carried on the rear of the vehicle. This could be lowered so that it dug into the ground. This would prevent the Bergepanther rolling backwards when attempting to move other tanks using its winch.
Most Bergepanthers were built from the outset as recovery vehicles, though a few were also converted from damaged Panther tanks returned from the front for repair.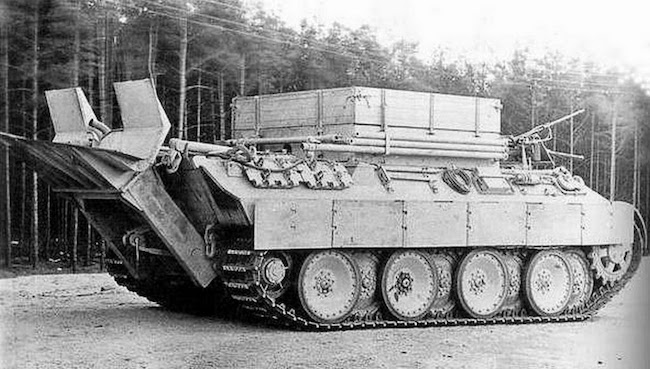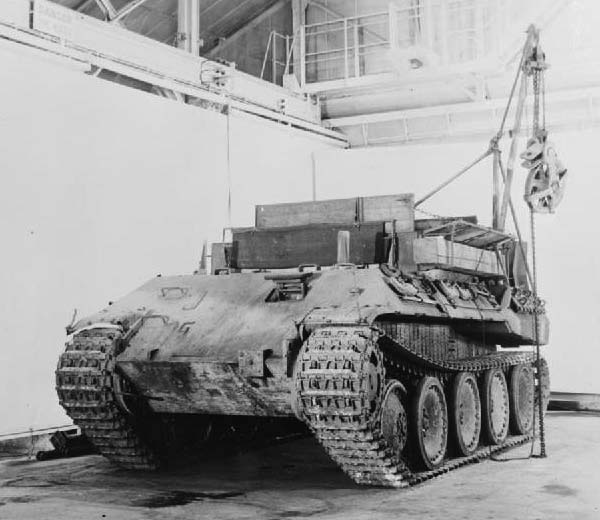 The subject of this kit is a vehicle built on an Ausf. A chassis with the early 'post box' machine gun port on the front plate. Takom also produces kits based on the Ausf. D and Ausf G chassis.
These kits are very comprehensive and provide a full interior including the torsion bars for the suspension, a fully fitted driver / radio operator's compartment with the transmission unit, the centrally mounted winch, and a complete engine along with its associated pipework, fans and radiators.
The kit also includes a small photo-etched fret for the air intake and fan covers, some nylon string for the winch cable, some braided brass wire for the tow and track repair cables and some formers around which the tracks can be assembled.
The instructions cover over 30 pages with 54 steps (some of which have 'sub-steps'). I gave up counting the actual number of parts in the kit, but at a rough estimate I'd put it at over 1000.
This not a simple project!
For those not wishing to go to quite these lengths Italeri produces a simpler (and cheaper) 1:35th scale kit with fewer and more simplified interior parts. I understand that Meng now also produces a Bergepanther kit which is somewhat simpler than the Takom kit and while this kit contains interior parts, these have been limited to those that can be seen on the finished model.