Full Review with Mark Rooks
---
A note from Geoff C…
Mark has now finished his project and so here's a quick look at how it all turned out – just love his attention to detail with his weathering!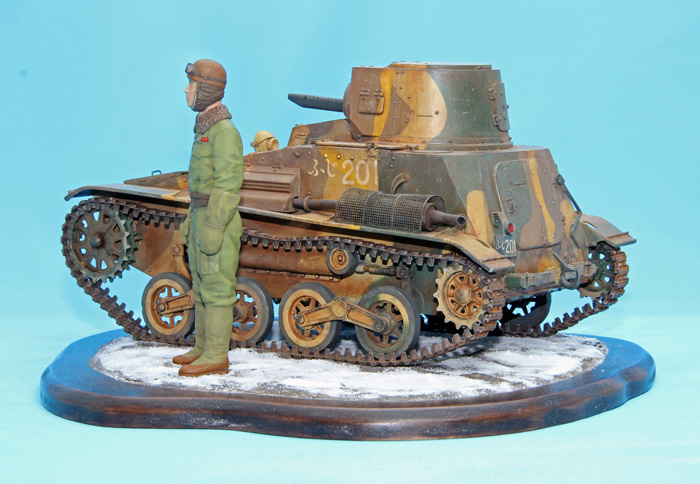 Over to you Mark for your story on this one…
---
Introduction
The Type 94 Tankette was a small Light Tank in service with the Imperial Japanese Army throughout World War 2. It was nicknamed "mame sensha" ("bean-sized tank") and It's armour thickness was 12mm, just good enough to stop the penetration of a 7.7mm round. The turret was fitted with a 6.5mm Type 91 Vehicle-Mounted Light Machine Gun. A total of 843 Tankettes were produced by 1940.
This is Takom's 1:16 scale early version of the Type 94. Takom also make a late version of this vehicle identified by a larger Idler wheel on a lengthened chassis. The kit includes photo-etched parts, a set of one-piece tracks and individual links depending on your preference. Takom also supply with the kit a beautifully sculpted figure of a crewman dressed in cold-weather clothing.
The Build…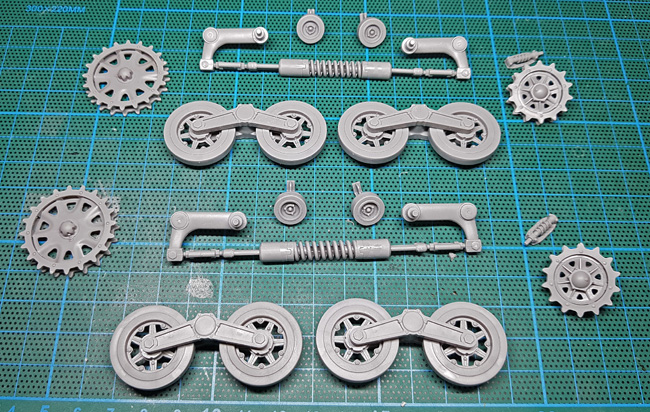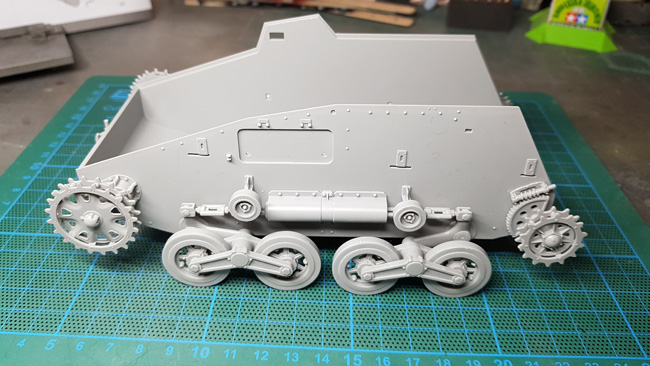 Construction starts with the Tankettes running gear. Here, the road wheels have been assembled to their bogies. The idler and drive sprockets are both a two-piece construction. I've also constructed the suspension system which actually functions ;however, I found to be difficult to get the sit of the road wheels completely level and later-on cemented them in a level position.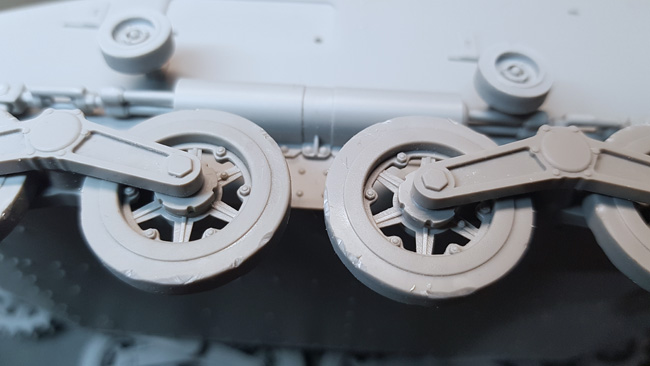 The rubber section of the road wheels were given a worn, used look with the use of a scalpel blade.