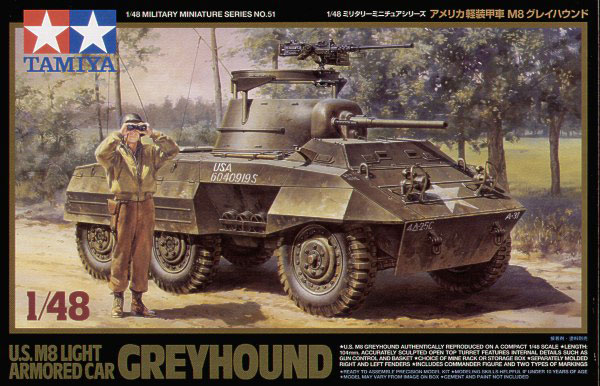 Short Feature Article by Neil Pepper
Reference
Don't forget that you have a decent walkaround set of reference photos for the M8 Greyhound in your Photo Reference Library.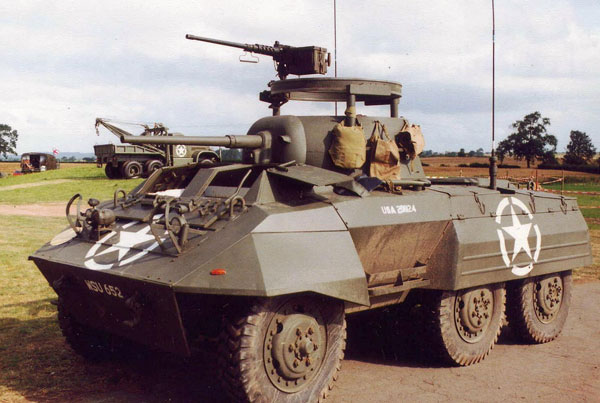 What this build is about
Well this article is not going to be about the kit but what you can do to it with a little more money but I will point out anything in the build that may help you along the way.
If you wish to see a build then there is the M20 I did a couple of years ago in the Finished Now area that will give you the general build and so between the two, you should get a good idea of what these kits have to offer – after all, they are very straightforward and suitable for any skill level.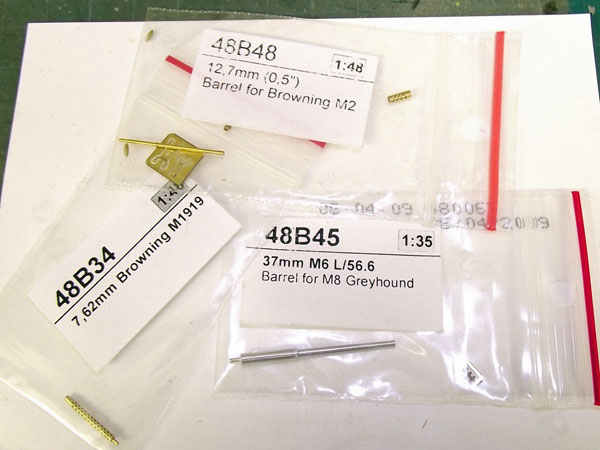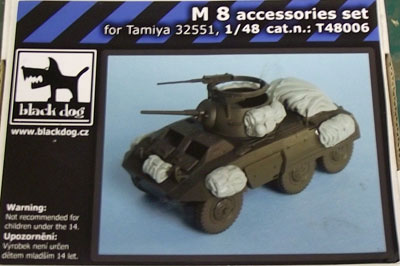 So you can see the differences I will be building two M8s side by side one of them I will be leaving as standard from the box and the other I am using Black Dog resin accessories set T48006 with RB barrels for the main gun and the M.Gs and a little PE (Photo Etch) I have found in my spares box.