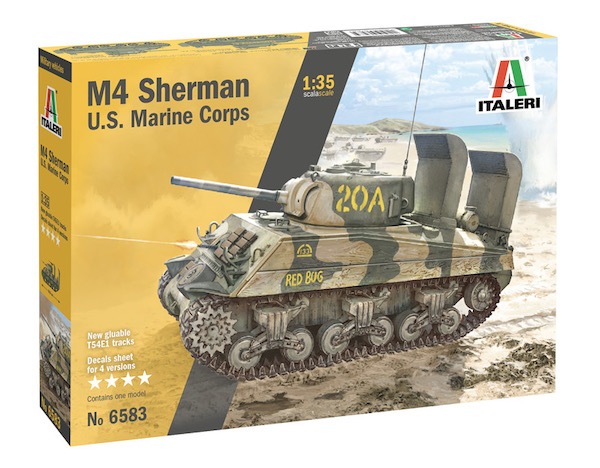 Short Feature Article with Steve Noble
A Pacific Sherman
As the Second War progressed, the use of the American M4 medium tank became more widespread, being found on the Russian Front and in Europe against Germany while in the Pacific used against the Japanese army.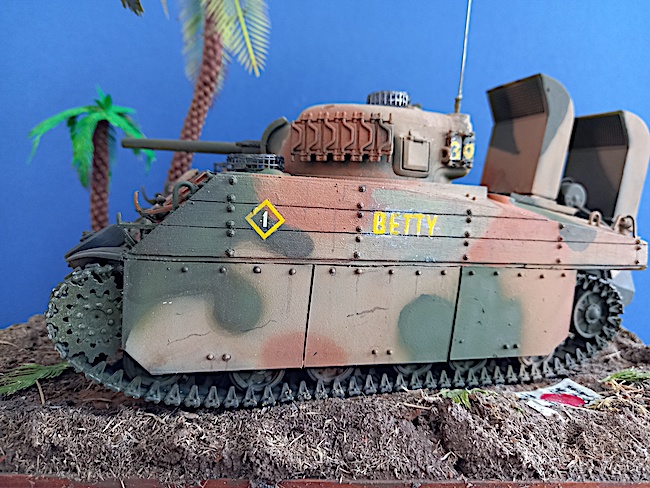 An important difference in the type of war waged in the two theatres of war existed. The war in Europe involved tank to tank engagements in open warfare. In the Pacific the war was static with the fight against entrenched troops and artillery in well-developed strongpoints. Built into natural caves or dug into rock these were defended with fanaticism. The requirements for the tank diverged between the theatres of war.
In Europe the need to engage tanks such as the Panther and Tiger, required a high-powered anti-tank gun. This being the American 76mm and British Firefly guns. In the Pacific the requirement remained for the 75mm gun with a good high explosive shell/canister shot, capable of breaching strongpoints and use against infantry/suicide squad attacks.
In both theatres, the tank's greatest weakness was its armoured protection. This was supplemented by crews adding additional protection ranging from sandbags to welding on armoured plate.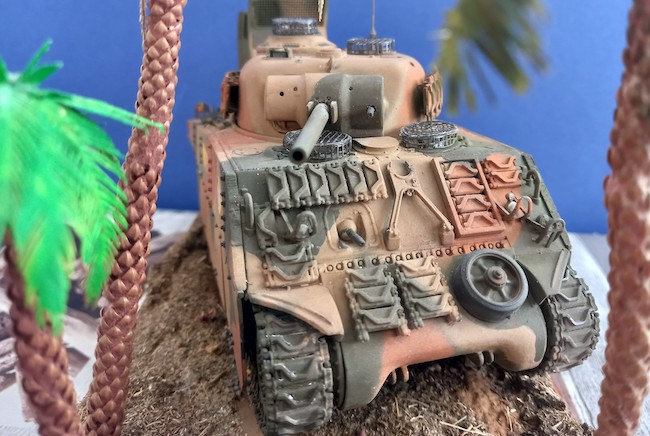 75mm gun…
In the Pacific, the Japanese army did not have the effective tank force of Germany nor the handheld stand-off anti-tank weapons such as the Panzerfaust. To destroy the M4, either a hit by a large calibre artillery shell was needed or a squad of soldiers had to attack the vehicle hoping to place magnetic mines/grenades or satchel bombs the tank's weak points on the hull, turret or the tracks or suspension.
To reduce the risk from magnetic mines, it was common for tanks to be repainted and sand added over the paint to stop mines adhering. In common practice with Europe, spare track links were welded to the glacis plate and turret sides to provide a form of spaced armour.