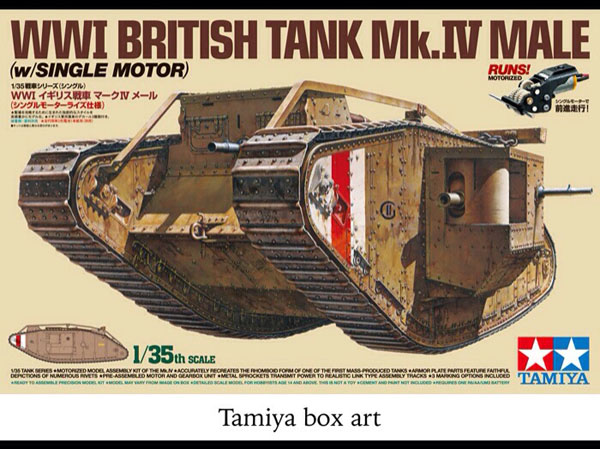 This model is motorised and comes with 5 figures
Feature article by Julian Shawyer
A note from Geoff…
I am very pleased that we can bring you Julian's build of the Tamiya British Mk.IV WWI tank, our second build of the Tamiya kit as I write. One of the real strengths of SMN is that we have a strong and varied contributor base, all offering their own styles, hints, tips and approaches to the many tasks involved in building a kit.
By adding another build of the Tamiya Mk.IV Julian brings his own skills and knowledge to bear and I think you'll like this.
You can read my Here Now box review of the Tamiya WW 1 British Tank Mk.IV Male 1:35.
If you want to see Dave C's full build of the same kit, you can do that here.
In the meantime… here is a sneak peek of Julian's finished Tamiya Mk.IV WWI tank, and how well it's turned out too! Thanks Julian, over to you…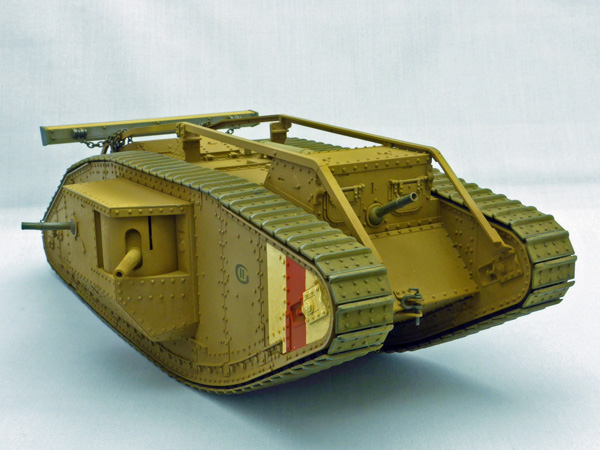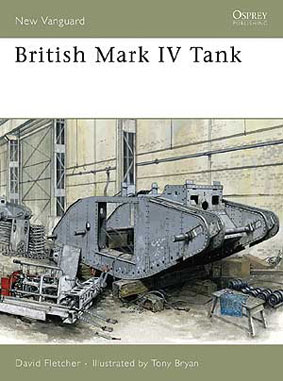 Introduction
Geoff has already covered a review of this kit in the Here now review section in which he gives some information about the Mk IV tank. There are also photos of the sprues and various other parts, so I will just get on with the build.
Before I started building the kit, I read the Osprey New Vanguard book called British Mark IV Tank. I found this a good little book with lots of information, photos and some nice coloured plates.
Like I always do, I planned to build as much as possible before painting. I knew how the kit went together as I had seen the instructions on '1999.jp.co English Military' (wording for Google search). This is an on-line shop much like HLJ but with more detail on the products for sale; in some cases showing the complete instruction plans. Even before the kit is released here in the UK you can get to see the parts and plans in detail. This can come in very handy if you've lost the instructions to any of your kits – not always the case, but it's worth a look.
When I opened the box I could see this was typical Tamiya. The detail is excellent and I knew the fit of parts would be spot on. This model includes a battery operated motor, which I will fit.
The assembly starts off with the fuel tank and rear hull plate
The next 5 stages are all linked to the gearbox and battery case
The gearbox comes pre-assembled.