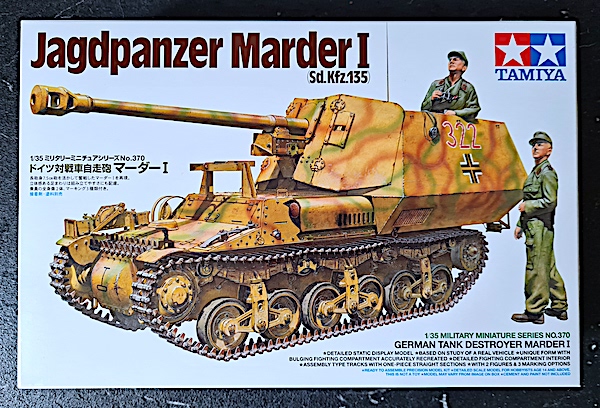 Feature Article with Michael Scott
Just before we get going, here's a look at how it all turned out…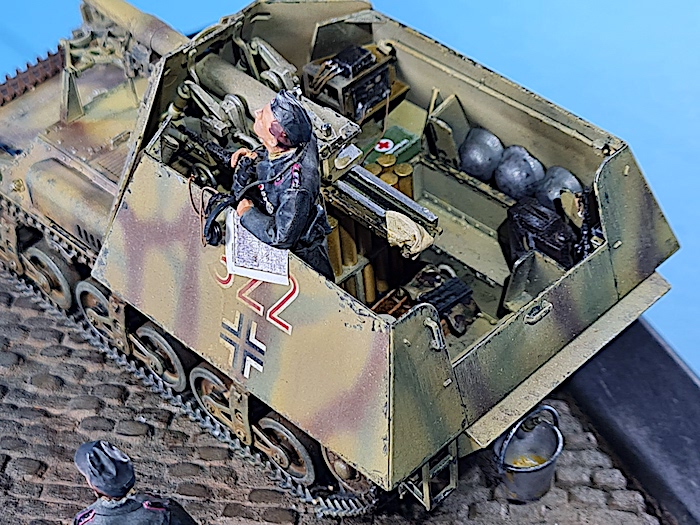 After spending almost a year building and detailing the old but good Airfix 1:24 Hurricane I was in the mood for something a bit different and somewhat quicker. Something that would be a change of scenery, straightforward and out of the box. This time I fancied building a tank or something similar. Time for some "internet window shopping".
After exploring the many options, I settled on the recently released Tamiya 1:35 Jagdpanzer Marder 1 Sd.Kfz.135. Why you may ask this particular kit? Simple, it had a shiny box and Tamiya high standard of production.
The Marder 1 came about with the fall of France in 1940 and the occupying forces taking possession of French military vehicles and equipment. Many vehicles were therefore pressed into service or converted for specific roles by the Werhmacht. One of the results of this was the marrying of the Lorraine tank supply tractor and the 7.5cm Pak anti tank gun.
The kit
The contents are to Tamiya high standards with bath tub lower hull to build on and link & length tracks. The parts being sharp, well defined with no flash. Instructions are typical Tamiya being informative and well laid out. Icing on the cake is the full colour painting guide.
Let's get cutting and gluing…
Not being an experienced armour builder, I followed the instructions almost to the letter with only minor deviations. In 1:35 scale the Marder is quite a small vehicle (yes, I was enjoying it so much I bought a big tank – King Tiger) and therefore the build progressed quite quickly.