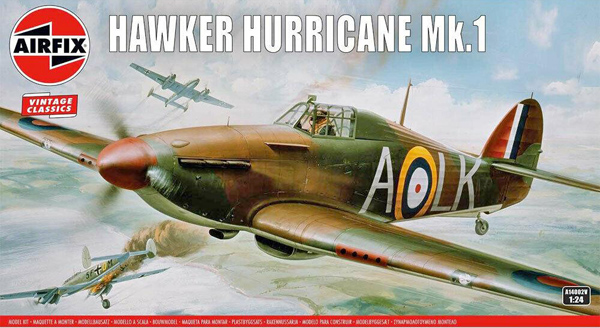 "The Last of The Few"
Special Feature Article with Michael Scott
In September 2020 I decided to build the venerable Airfix 1:24 Hurricane. This decision was influenced by a number of factors. Geoff's lovely build, the 80th Anniversary of the Battle of Britain, but most of all "The Last of The Few".
Winston Churchill in his 20th August 1940 speech described the 2,937 *(figure from Bentley Priory Museum web page) aircrew who fought in the summer sky above Britain during 1940 as the Few. By the time of the 80th Anniversary there was only one left and he is Irish.
Group Captain John Allman Hemmingway, DFC AE, retired, was born 17 July 1919 in Dublin, Ireland. He joined the Royal Air Force in 1938 and by the time of the Battle of Britain was a member of 85 Squadron having seen action in the Battle of France and Dunkirk.
This model depicts Hurricane P3966 flown by GP Hemmingway on 26 August 1940. On this day he was shot down, bailing out for the second time. P3966 crashed into Pitsea Marshes.
The Model
Just before we get into the build, here's a quick look at how it all turned out…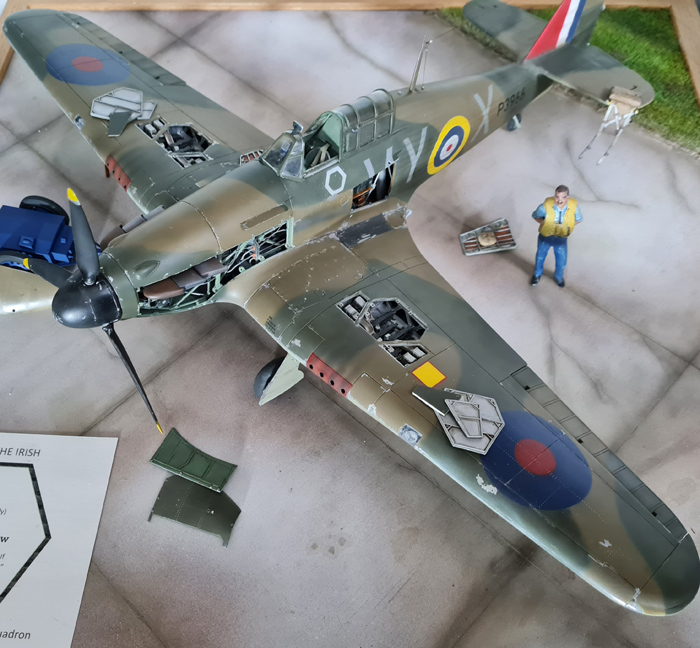 The 1:24 Hurricane Mk1 was recently re-released by Airfix as part of their Vintage Classics range. It has been beautifully described by Geoff in his recent build.
I don't intend to go over what Geoff has already covered but concentrate on what I have added to the basic kit. In doing so my plan is to keep the writing to a minimum and focus more on the build photos.
Due to an ongoing illness, my ability to spend time at the bench has been somewhat restricted. Consequently, the build lasted 11 months. I used the following aftermarket items:
• Anyz spark plugs
• HGW seatbelt
• Aeroscale etch instrument panel paint masks
• I also used plastic card, strip, tube, rod, lead wire and anything else lying around I thought may be of use.
Prior to and during the build I did a lot of research through books and on line.