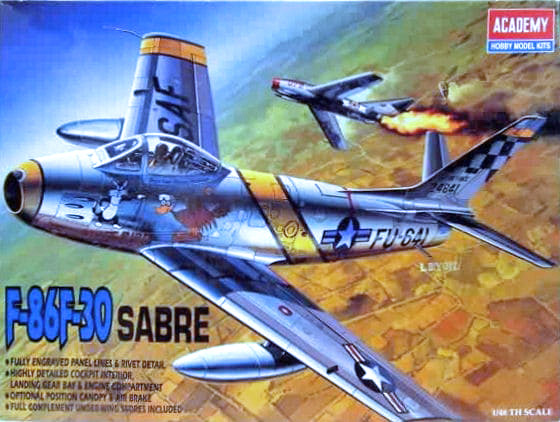 Short Feature Article with Dean Large
A note from Geoff C…
Here's a quick look at Dean's completed F-86F-30 Sabre in Korean War markings, and very nice it is too Dean!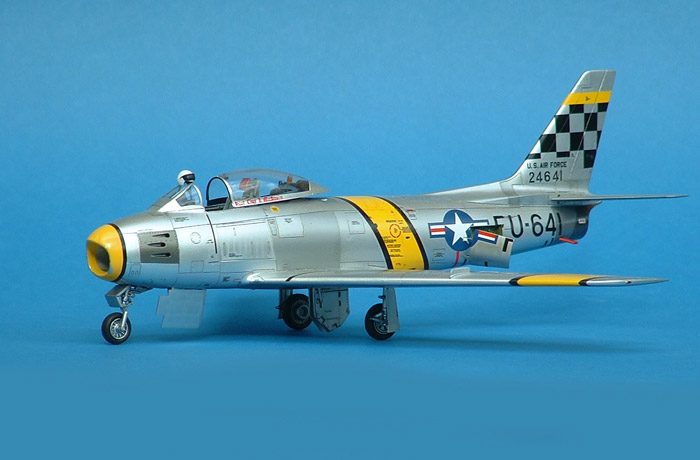 Here's the story…
Testing, Testing
Early on in my resurgence as a modeller, I decided that I wanted to give the 'new' Alclad2 paints a try. I picked a neat little jet to try it out on, which just happened to be the Academy 1:48 F-86F-30. I'd heard good things about the kit, and I have to say that I wasn't disappointed, the only fit issues encountered being with the sugar scoop intake on the spine. In the event, I just had to do some filling and re-scribing around that area, so it didn't turn out to be a major event.
There were quite a few sprues in the box, as there were options for a whole variety of armaments and underwing stores, the option to open up the gun bays, and the ability to have the whole rear end off the plane with the engine on a dolly! All of this went in the spares box, as I just wanted a nice clean airframe with a decent bare metal finish. I didn't even want to hang tanks off this thing.