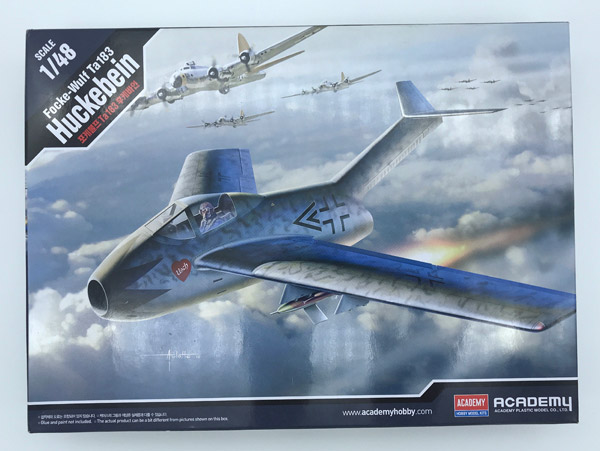 Feature Article with Ashley Dunn
(Re-box of AMTech)
Aftermarket parts:
Eduard Super Fabric Seat Belts
Main Paints Used:
• Gunze Aqueous – H70 (RLM 02), H416 (RLM 66), H418 (RLM 78), H421 (RLM 81), H422 (RLM 82) & H414 (RLM 23)
• Alclad Aqua Gloss and Gunze Aqueous H20 (Flat)
---
A note from Geoff C…
Here are a couple of photos of Ashley's completed project – nice isn't it!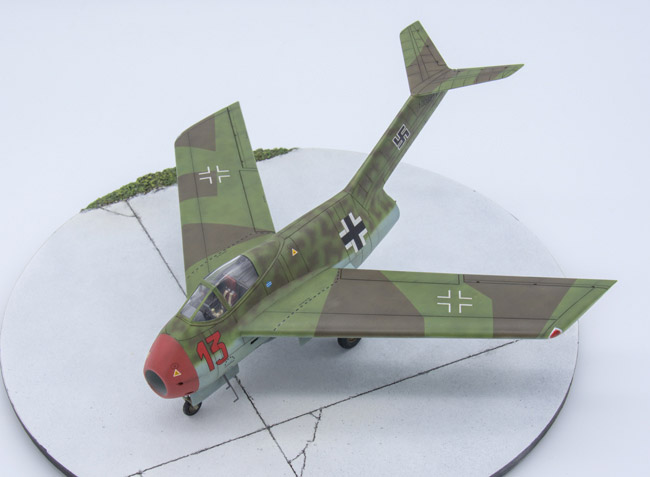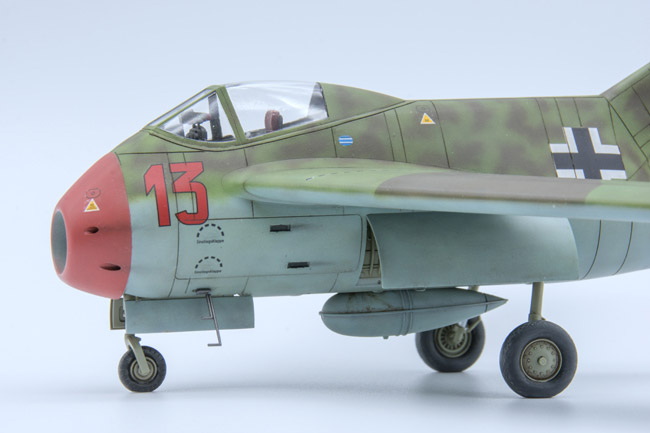 ---
Overview
This was intended as a quick build to re-introduce the mojo which had all but vanished. It still took me way longer than expected to complete but served its purpose well and has now got me fully back into the swing of modelling.
I can't profess to know much about the Ta-183 only in that it was the German Luftwaffe aircraft designed as the successor to the Me-262. As far as I can make out it only ever made it to the wind tunnel extent of its design by which time the war had ended. According to Wikipedia the basic design was further developed by Argentina post war into the FMA IAe 33 Pulqui II. It certainly seems to have paved the way for jet fighters with the afore mentioned and also has similarities with a certain Russian fighter in the Mig-15.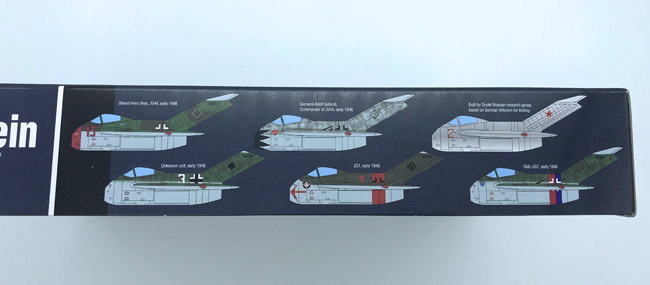 Here's a look at what's in the kit…
GALLERY