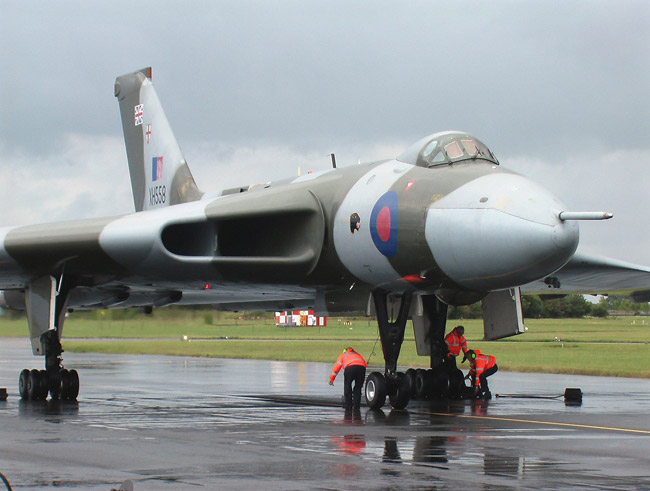 Special Feature Article
with David Eccles
---
A note and intro from Geoff C…
I don't know about you, but I've been aware of the huge Aeroclub 1:48 scale Avro Vulcan B.Mk.2 vac-form kit for a long time and a couple of times have seen them made up at various models shows. It's an awesome model in every sense of the work and when I saw what David had managed to achieve we imply had to bring you his story.
What follows then is an insight into the many hours Dave has invested in his project and if you have one of these kits or indeed can get hold of one, then what follows will be a must for a heads up on tackling such a project.
We have a number of vac-form projects in SMN, so that isn't new – I'm keen that we should show many aspects of (mainly) plastic scale modelling and one on this scale just has to be done – hope you enjoy it!
So let's take a quick look at how David's great Vulcan B.2 turned out…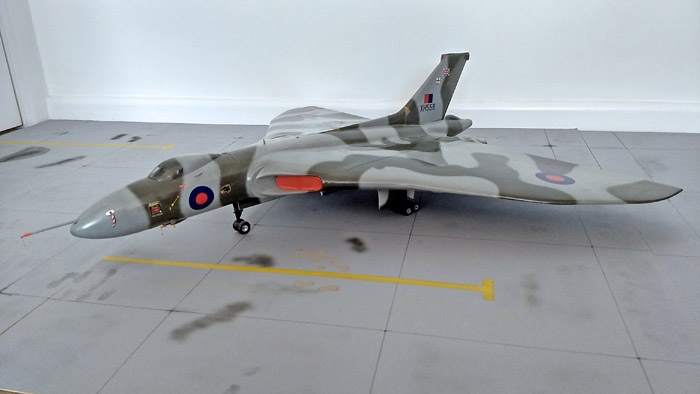 Great, isn't it and well done DE for taking on such a great project and thanks for sharing it with us all.
Just before handing over to David, here are a couple of images of XH558 (formerly of the Vulcan Display Flight) from my collection just to get you in the mood, and remember, there's a great photo walk around set in your SMN Photo Reference Library to help you detail up any scale model that you have of the Avro Vulcan.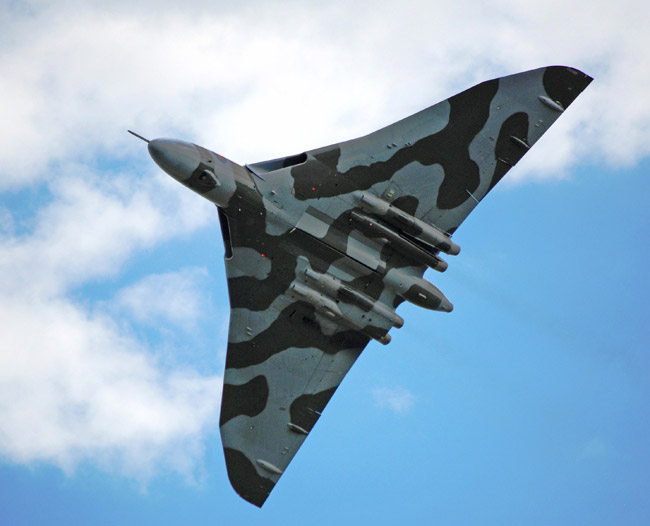 Over to you DE…
---