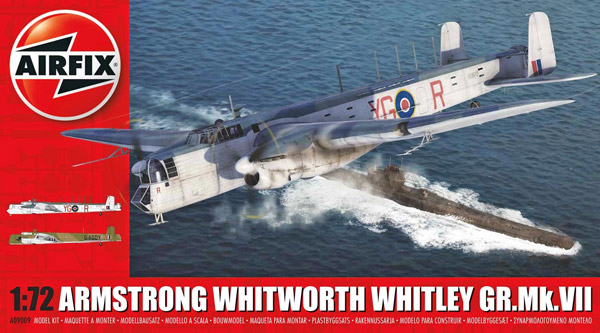 Full Review with Michael Scott
In-box video review of this kit
When Geoff asked me to do a build review for the recently released Airfix Whitley GR Mk VII I accepted with relish. I was taken straight away by the box art. Not only is Adam Tooby's artwork fantastic but it is of an aircraft from 502 Ulster Squadron Royal Auxiliary Air Force. Before even opening the box I knew which option I was going to build.
But this is a review build and putting my bias for Northern Irish subjects aside I must provide you with a subjective build of this kit. Geoff has done an excellent video review of this kit so I won't dwell too much on the box contents. The sturdy red box contains 187 parts in Airfix familiar light grey, slightly soft plastic. Detail is very nice with crisply engraved panel lines. The detail moulded into the plastic is to a very high standard the cockpit being very nice.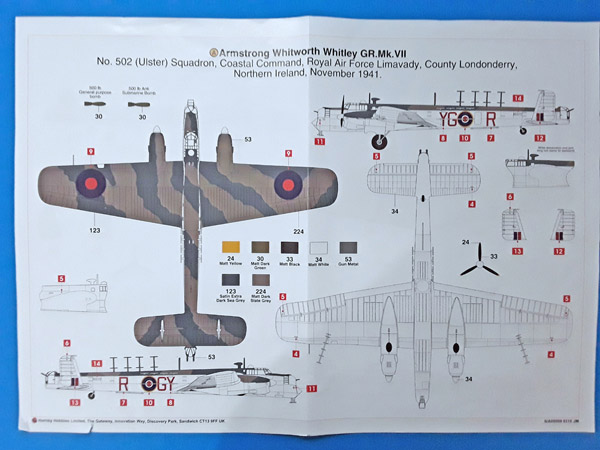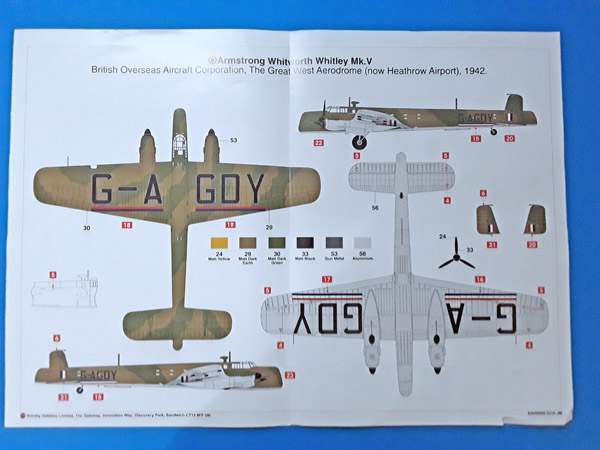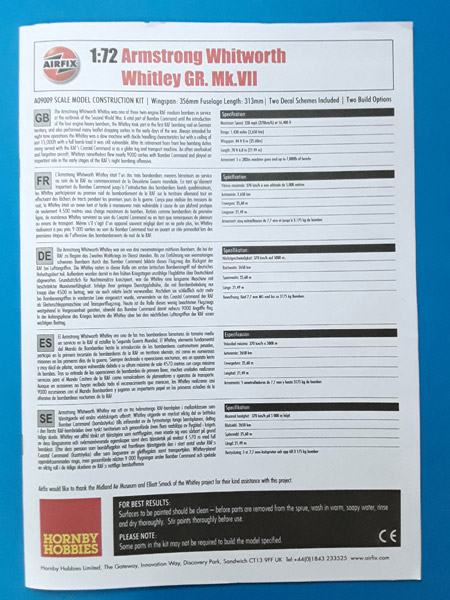 The instructions are of the booklet variety, very clear and easy to follow. I particularly like the way sub-assemblies you have completed in earlier stages are highlighted making it very easy to position them further in the build. Decals are beautifully printed if a little thick and include instrument panel and a small map for the navigators table. The package is finished off with a high quality A3 print showing the painting choices.
---
A quick note from Geoff C…
Thanks Michael :) Now, just before I hand you all back to Michael, here's a quick look at how this project turned out – very well indeed as you can see! Great job Michael and thank you.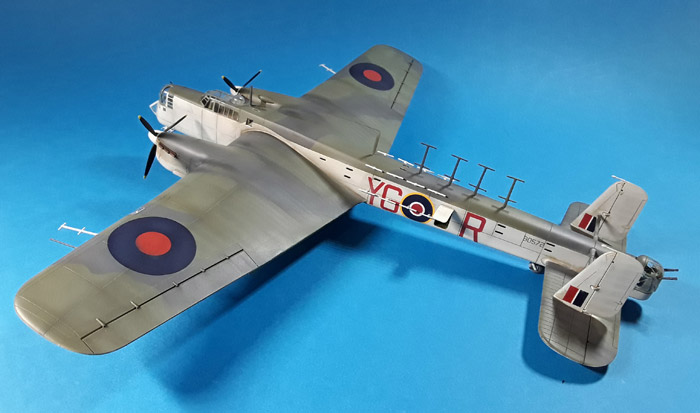 Over to you M…
---