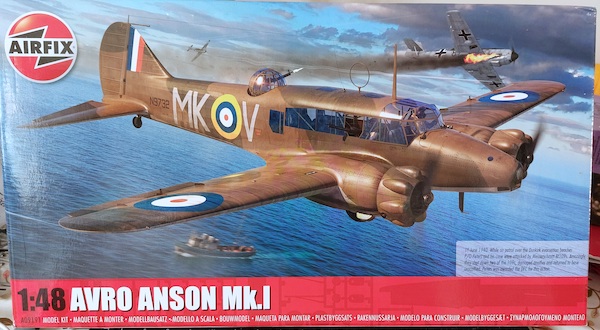 Full Review with Rob Ruscoe
Kit Ref: A09191
The Anson was developed from the earlier Avro 652 airliner as a response from the Air Ministry for a maritime patrol aircraft. Powered by two Armstrong Siddeley Cheetah IX seven-cylinder radial engines, it made its first flight on 24th March 1935 and an initial order for 174 aircraft was made in July of the same year. The aircraft was named after Admiral George Anson RN who had commanded the British fleet at the first battle of Cape Finisterre in 1747. The Anson was the first monoplane to enter squadron service and also the first to have a retractable undercarriage. Although the Anson did see front line service at the beginning of WW2, it was soon relegated to a role as a multi- engine aircrew trainer. It remained in RAF service until June 1968 as a trainer and communications aircraft.
It was also widely used, post war, by the civil market. Three aircraft survive in airworthy condition – MH120, an Anson 1, in New Zealand, G-AHKK, Anson C21, as part of the Shuttleworth collection and WD413 (G-VROE), Anson 19, privately owned and operated out of Sleap Airfield in Shropshire. This latter aircraft is flown regularly during the summer months and is a regular sight over my house, the two Cheetahs growling distinctively.
And so just before we get started, here's a quick look at how it al turned out…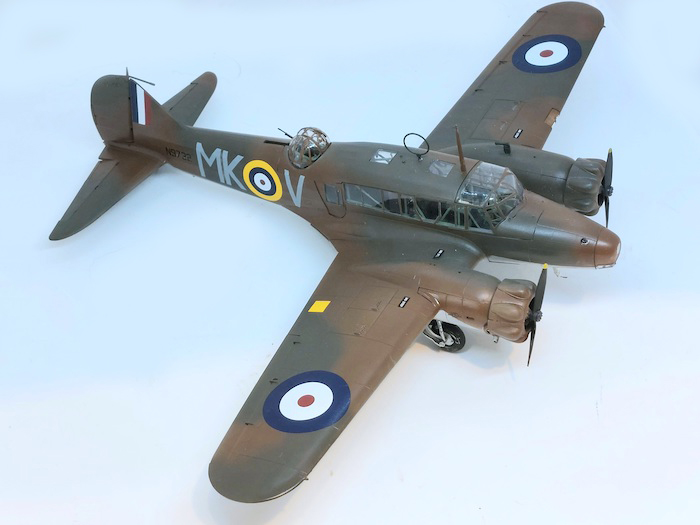 The Kit
This is another new 1:48 tooling from Airfix and, just like the Buccaneer, oozes quality. It comes in the usual sturdy box with some very nice box art depicting N9732 shooting down two Bf109Es over the English Channel on June 1st 1940. Considering the Anson was armed only with one fixed and one turreted .303 machine gun, this was a feat bordering on the miraculous!
Lots of sprues of flash free and nicely detailed parts are revealed when opening the box, along with a large decal sheet. The subtle fabric effect on wings and fuselage in particular, looks spot on.
There are two, double sided colour plates covering three options, including N9732 mentioned above, and a generic decal placement diagram.
The instructions are of Airfix's modern style with detailed explanations where needed.
There are a number of unused parts in the kit which can only be for a planned later mark (I hope).