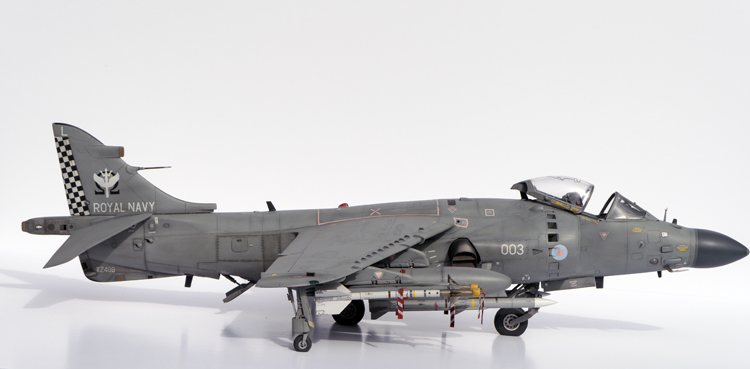 Feature Article by Chris Evans
A note from Geoff…
Well… what can I say? You go to many model shows over the years (well I do!) and I love looking at the great work that you often find on the club tables and so was the case here. I came across a club table at one recent show and the standard of work across the board was exceptional, really first class. I spotted this incredible piece of workmanship by Chris E who I hadn't met until then and all I can say is wow! Wow! take a careful look at the finish he's achieved on his finished Sea Harrier FA2 model – so life like, it could be real.
Work of this order is rare indeed and I'm so pleased that Chris agreed to share his efforts with us all – we'll be the richer for it I promise!
I wanted to show you a few photos of Chris's completed model right up front and what follows in 2-3 parts will be his full story – how he gets what many regard as a challenging 40-year old kit (even if it has been re-boxed more recently) to look like this – an incredibly accurate replica of the Sea Harrier FA2.
Just wow….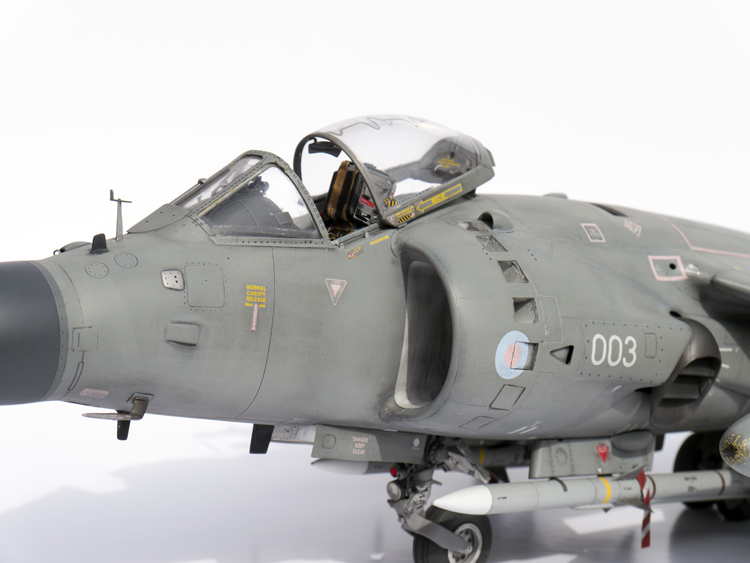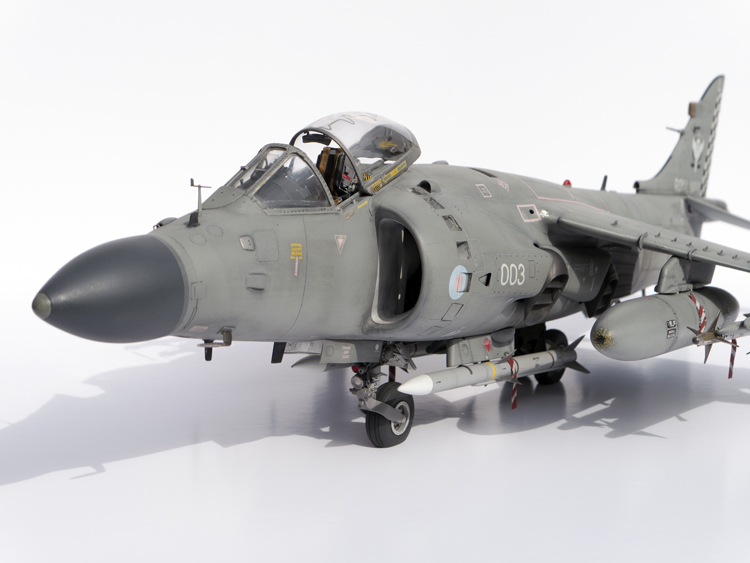 Introduction/Background
The original BAE Sea Harrier FRS.1 was developed in 1978 as a subsonic jet fighter, reconnaissance and attack aircraft. The principal role was to provide air defence for Royal Navy aircraft carriers.
In 1998, the FRS.1 fleet was upgraded to the FA.2, featuring the Blue Vixen radar and the AIM-120 AMRAAM missile.
The Sea Harrier FA.2 was withdrawn from service in March 2006, with 801 Naval Air Squadron being the last operational unit.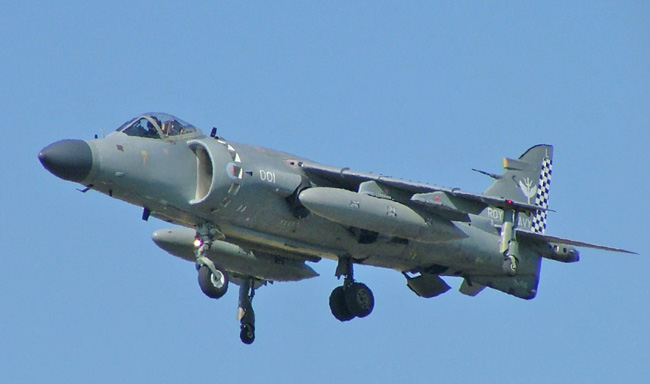 The Kit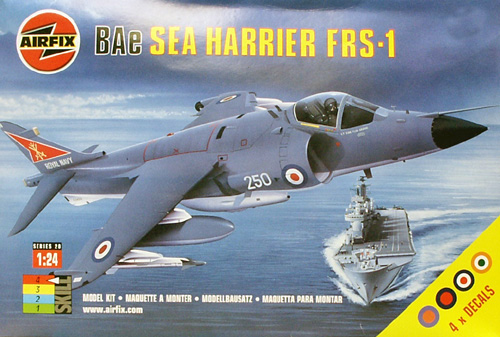 The Airfix 1:24th scale FRS.1 kit is largely based on the old GR.1/GR.3 kit with a new cockpit and nose section included. The moulds are actually marked as being produced in 1974.
I always wanted to build a large scale Harrier, and when I discovered that Heritage Aviation Models produced a conversion kit to the FA.2 variant I decided to give it a go. I also used the superb 1:24th Sea Harrier Detail and Weapons set produced by Flightpath.
A special mention has to go to Nick Greenall from the IPMS (UK) Harrier SIG. Nick was a great source of reference for this big project and actually provided me with a set of FA.2 low visibility decals, saving me the hassle of producing my own.