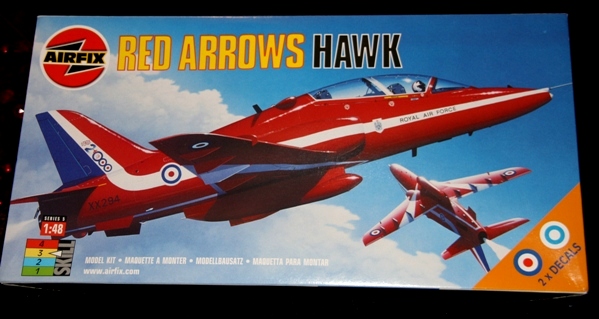 Review by: Es George
Reference: Item No. 05111
Background Info
The Hawk entered RAF service in 1976 and has arguably gone-on to become the world's most successful jet trainer.
The RAF, from point-defence interceptor to target towing, have used it in a number of other roles but it is as the mount of the RAF Aerobatic Team – the Red Arrows – that the Hawk has found the most fame.
Set to soldier on for a number of years yet, despite the introduction of the Hawk T2, the first generation Hawk is a neat and tidy aircraft, popular with its many operators, as well as enthusiasts and modellers.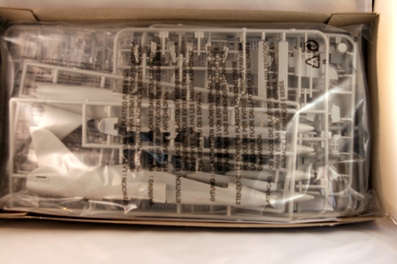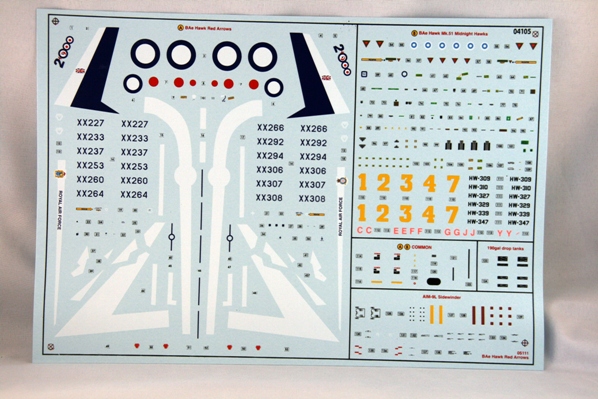 This kit dates from 2003 and, whilst not the first Hawk available in the scale, is certainly a good kit and was without a serious rival until the advent of Italeri's offering. There are 128 parts, some of which will go straight to the spares box and the box is packed tight; the clear parts are good and bagged separately.
You get two decal options, covering the Red Arrows and the Midnight Hawks, the aerobatics team for the Finnish Air Force. I intend to build this kit as straight out of the box as I can, although, on immediate inspection, the cockpit is a tad sparse on detail.
As my instructions were that I don't have to build a Red Arrow…I won't!!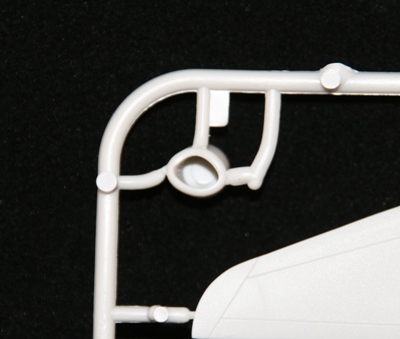 There have been comments about Airfix decals and, to my eye, these are slightly out of register. This issue, and the deformity of the exhaust part, prompted me to put in a call to the Hornby Helpline (note that the telephone numbers in the older boxings are no longer in use, though you can get through via the numbers on the Airfix website), who, without fuss, have promised replacements for both the decals and the offending part.
Let's see how it all builds up over the coming weeks.
References
SMN's Photo Reference Library (PRL) Several walkaround sets covering the internal and external details for the BAe Hawk
World Air Power Journal Volume 22
http://www.midnighthawks.fi/sivu/fi/
Wikipedia – http://en.wikipedia.org/wiki/BAe_Hawk
Personal photographs