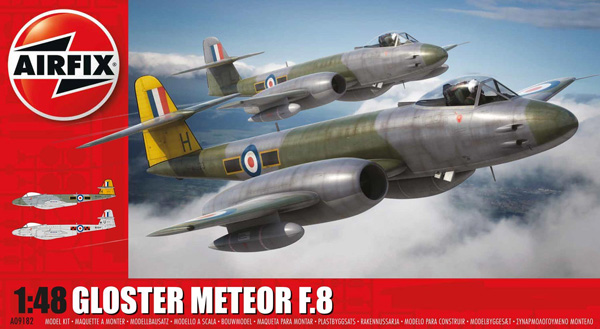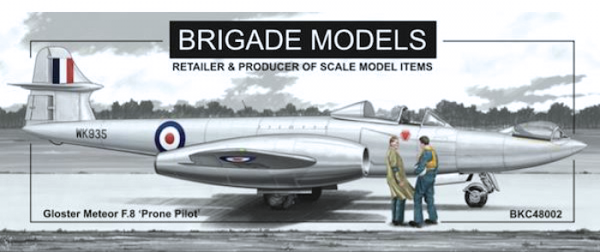 Kits used:
• Airfix Gloster Meteor F.8
• Brigade Models resin conversion set for prone nose and tail
Feature Article by Malc Ireson (July 2017)
A note from Geoff…
Very pleased to be able to bring you a resin conversion build by Malc I – nice work Malc and thank you :)
Here are a couple of photos of the completed project – certainly a nice opportunity to build something very different!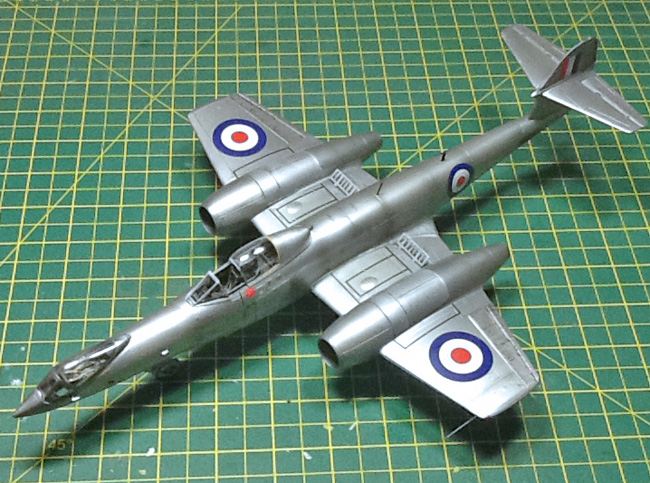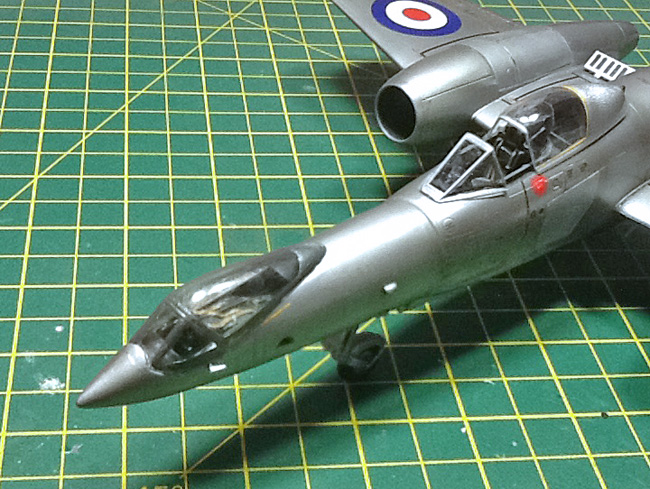 Construction
The new Airfix Meteor F.8 kit straight from the box is a very nice model, lots of surface detail, and a surface texture that most armour modellers would give their eye teeth for. Unfortunately this will have to be sanded smooth for this model, not too much trouble though as this was done with a polishing stick, being careful not to lose all the lovely rivet detail.
The general fit is pretty good, but there is a rather large gap where the wing roots meet the fuselage on both sides. This is sorted by putting a couple of pieces of sprue cut to size across the width of the fuselage inside, this in turn pushed the fuselage out making it slightly wider, but the join still needed a little attention.
The cockpit tub is really very good, with plenty of detail, by now there will be plenty of detail sets available to just give it that edge, but its pretty good straight from the box.