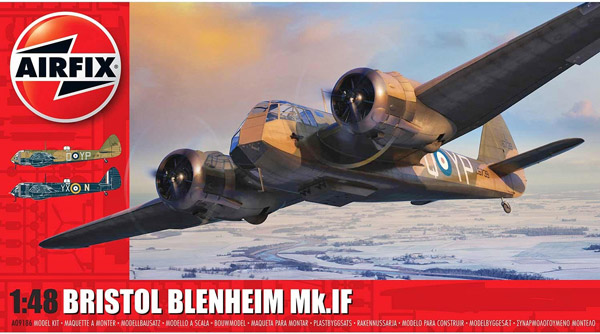 Full Review with Daniel Baxter
A note from Geoff C…
As Dan has now finished his project, let's see how it turned out? Very nicely from this – good job Dan! :)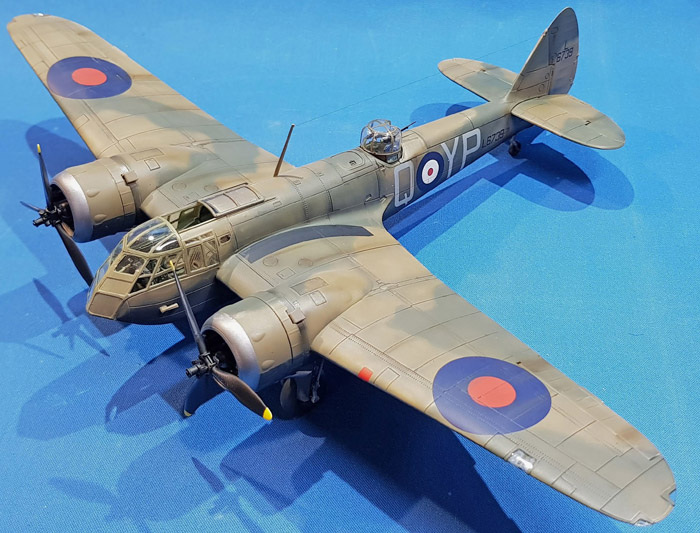 Over to you Dan…
Arguably one of the most significant aircraft of the inter war years, the Bristol Blenheim can trace its lineage back to a privately funded venture and a determination to place Britain at the head of the aviation world. Frustrated by a succession of aviation records achieved by overseas manufacturers, Lord Rothermere, owner of the Daily Mail Newspaper and keen observer of the aviation scene, invited Britain's leading aircraft manufacturers to do something about the situation. Resolved to capture the civilian aircraft world speed record for Britain, he offered to fund the development of an aircraft capable of achieving this feat, which eventually resulted in the Bristol Type 142 taking to the air. This sleek, twin engined design was both beautiful to look at and extremely fast in the air, easily managing to capture a new world speed record for a civilian passenger aircraft. Setting a new mark of 307 mph, the new Bristol design gave Lord Rothermere what he had been desperately hoping for and he christened the spectacular new aircraft 'Britain First'.
In widespread service with the Royal Air Force at the start of WWII, the Bristol Blenheim and its brave crews would be asked to shoulder a heavy burden in the months that followed, with a Blenheim mounting Britain's first sortie of the war just 63 minutes after war was declared against Germany. Living up to the name 'Britain First' Lord Rothermere bestowed on his spectacular Bristol Type 142 civilian transport and inspiration for the Blenheim, these aircraft went into combat determined to show Britain's defiance and determination to prevail in this second global conflict. Significantly, the pace of aviation development in the 1930s continued to increase and whilst the Blenheim was a ground-breaking aircraft design when it first entered RAF service, it was quickly outclassed by the latest breed of fast monoplane fighters. With relatively light defensive armament and weighed down with the equipment of war, gallant Blenheim crews would suffer terrible losses at the hands of the Luftwaffe, particularly during the early months of WWII. (Source: Airfix website)
Well after that lovely bit of background courtesy of Airfix on what I think is a rather cool looking plane, let's move straight into the build.