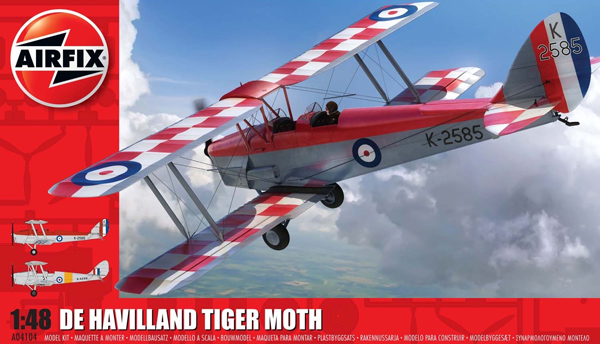 Full Review with Julian Seddon
Kit Ref: A04104
Here is a different experience for me! 1:48th scale, I have not worked on this size for quite a few years.
The size of the Moth fuselage is about the same as one of the engine nacelles on the HKM Lancaster!! I Have just finished that enormous project and you can find my full build of the HKM Avro Lancaster B.Mk.1 in 1:32 in the usual place (HKM pages in Aircraft-Finished Now).
Reference
There's a good walk around set for the de Havilland Tiger Moth in your SMN Photo Reference Library and this will help anyone building a model of the type.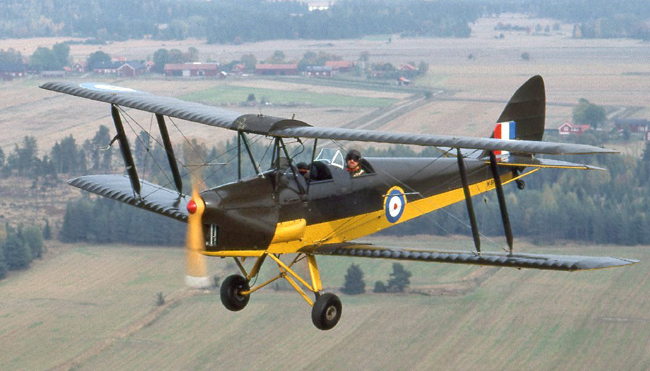 (Photo: de Havilland DH 82A Tiger Moth, N81DH. Courtesy of Towpilot)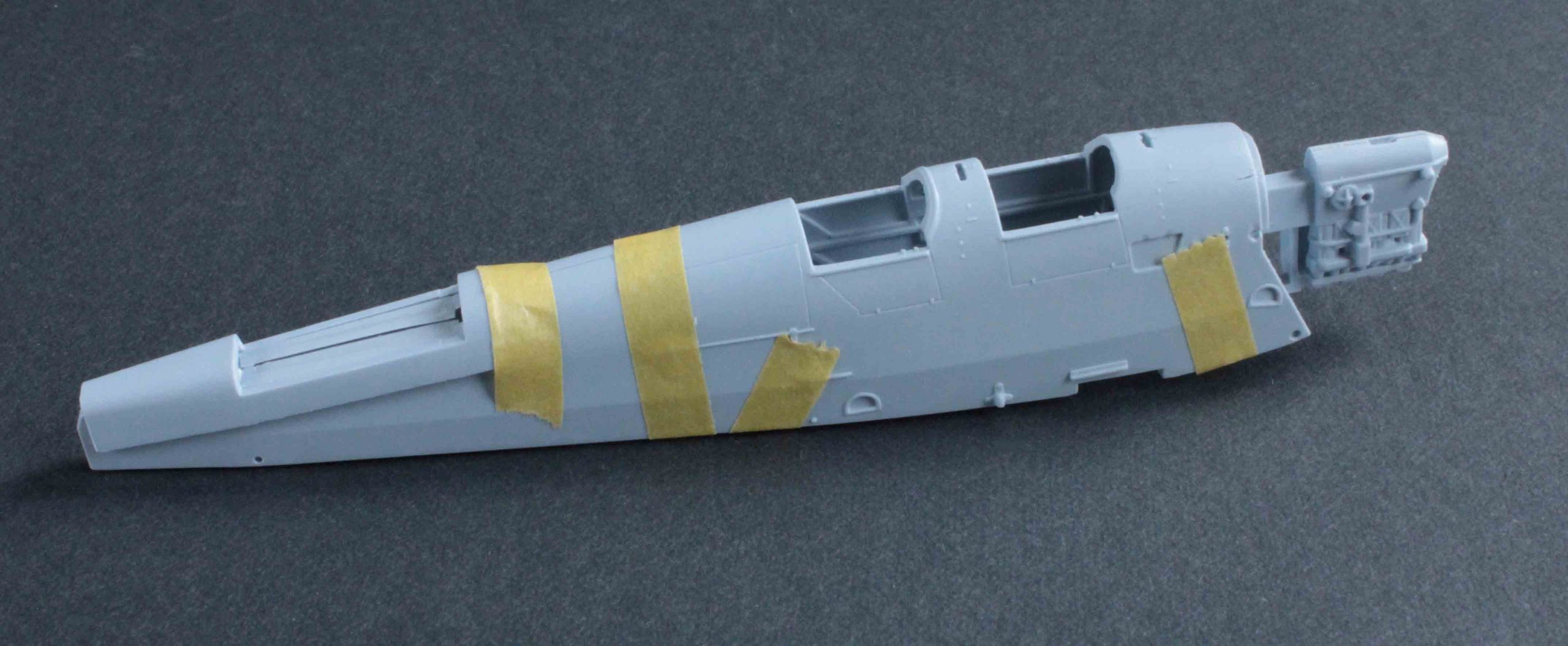 I started by taping the fuselage halves together and filing it down (instructions section 18) to accept the elongated tail plane. There is a part supplied as a guide for this as shown in the instructions.