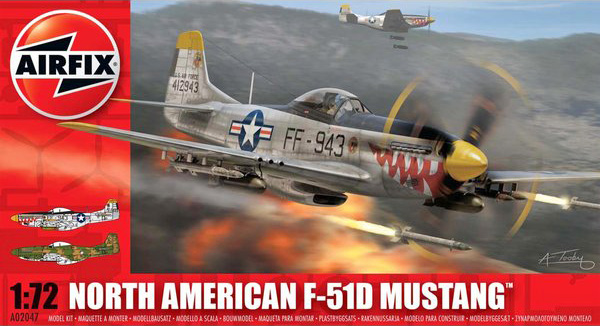 Short Feature Article by Tim Brooke
A note from Geoff…
At the time of writing (July 2017) the new Airfix F-51D Mustang looks to be a very nice model built straight from the box. Tim B has got hold of the model and used it to apply his bare metal foiling techniques and achieved a very good result.
You can follow the whole process of how to foil your model in the extensive piece in your TB that includes HD video demos as well – all courtesy of Tim B – thanks again Tim.
What follows is a summary by Tim of his approach when building and finishing his Airfix F-51D Mustang, so not the more usual full build this time, rather a focus on finishing his model.
Plenty of good tips on offer here, so over to you Tim…
Here's a photo of my completed F-51D, along with a photo of the real aircraft and as you can see, they had a natural metal finish on the subject of this build.