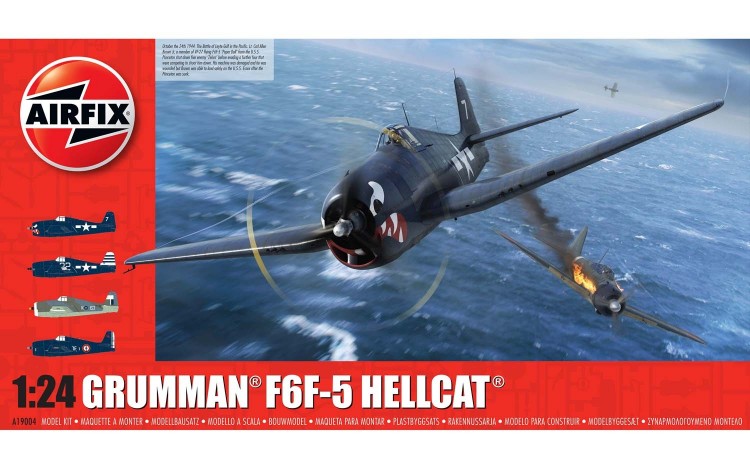 Full Review with Chris Evans
---
A note from Geoff C…
Given that Chris has just sent through his whole build I just have to show you how it all turned out right up front – stunning! That's all…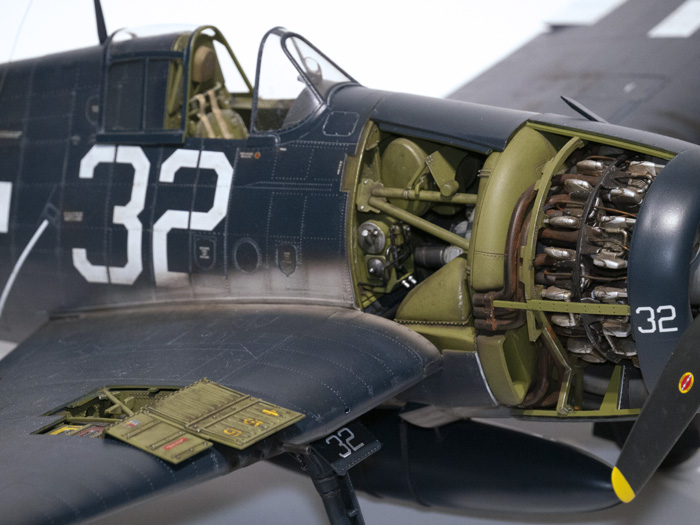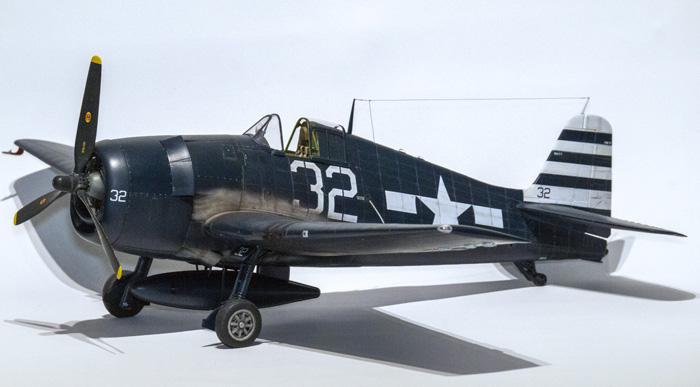 In case you would like to see my 5 Star HD video review of the kit box contents, you can go there now – Airfix 1:24 Grumman F6F-5 Hellcat.
Over to you now Chris for your full build story…
---
Introduction
It was, for me, a very happy day when Airfix announced this kit at last year's Scale Model World in Telford. Being a fan of large detailed kits, I couldn't wait to get my hands on one. When I was offered the chance to build this for SMW, I said a big YES straight away.
This is my third build of the newer Airfix big super-kits, with the Mosquito and Typhoon already under my belt I kind of new what to expect. The Hellcat is, in my opinion, their best offering to date. The fit and engineering of the parts is superb. Throughout this build I had absolutely no issues with parts fit, I hardly used any filler at all…The one thing that I learned to be wary of though, is that the fit of the parts is so good and so precise that even a layer of paint is enough to interfere with the assembly.