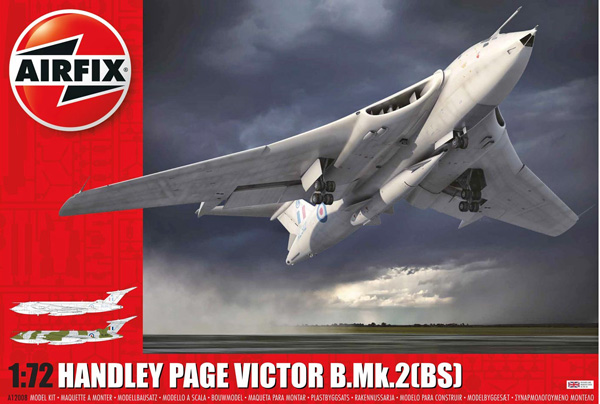 Full Review by James Vaitkevicius
A note from Geoff…
Funny how things go James, isn't it! Very pleased to welcome James V back to SMN – check out his profile in About SMN and you'll see some great build he's done for SMN. We do have two full builds of the airfoil HP Victor, the other finished and awaiting words from Dave C before it goes live. So, here is a photo of James's finished Victor – looks impressive, doesn't it?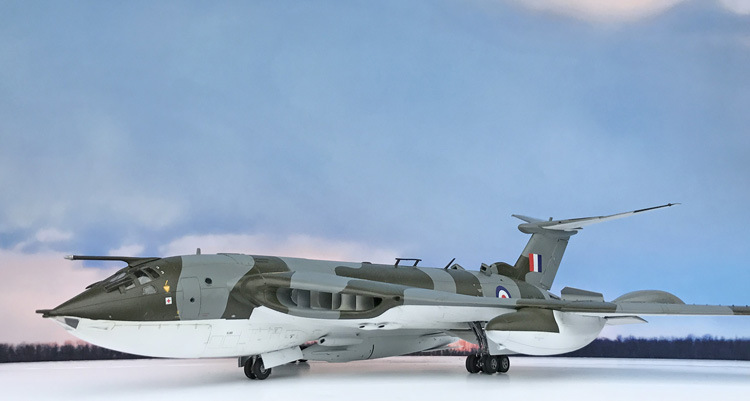 Over to you James…
I start this review by caveating that I have had a bit of a hiatus from building model kits for reviews. It has been a while for various reasons, basically work and life get in the way. I have built a few for myself and a few commissions but not a review. This changed in December 2016 when I was speaking to Geoff C about the newly released Victor B.Mk.2; a few messages later I had agreed to take up the mantle of reviewing this kit for www.scalemodellingnow.com.
A week or so before I received the kit from Mike Jolly (MJR Models), my local Royal Aeronautical Society hosted Airfix's lead Researcher, Simon Owen attended our branch. He duly cooed about some of the latest releases and the processes that it involved. One such kit, was the Victor. He also brought along a sample kit and we were able to view the kit for the first time. Sadly he did not let me keep the plastic kit and I ended up with my own a few days later!
With this kit not being the later recognised role of tanker in the RAF fleet, the B.Mk.2 fills a massive gap in the market and thus completes the 'V' force in 1:72 scale. Maybe in the future Airfix will plan to release an alternative version but time and more importantly sales of the kit will influence this decision from their business.