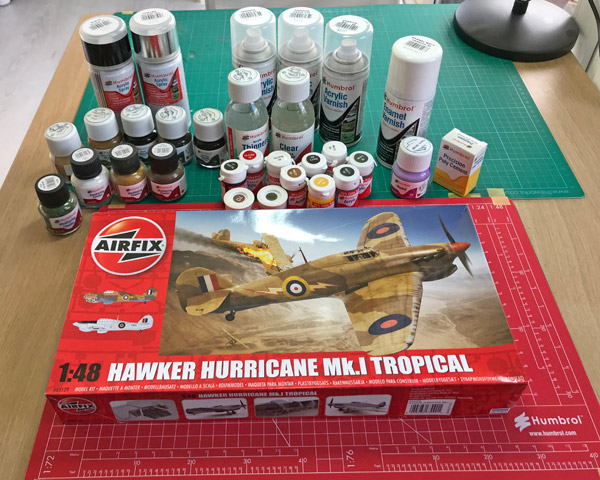 Special Feature Article
with Geoff Coughlin



Note: This project contains 52 X HD Video demonstrations for multiple scale modelling techniques! GC
This 'How-to' project
The purpose of this project is to show you how to use a number of Humbrol modelling products. I've heard plenty of mixed comments about some of the paint products especially and from my experience much of this is unfair and misplaced.
What follows is one of the most in-depth projects attempted in SMN to date and I am excited to be bringing you this build that is aimed primarily at anyone who is newer to scale modelling, or maybe, is a returner and looking for some practical guidance. I think many of the videos will help any scale modeller, even those with plenty of experience and I hope that you enjoy it all.
This will be achieved by showing how I use each of the Humbrol products to build the Airfix 1:48 scale Hawker Hurricane Mk.I, Tropical kit. In this way you will be able to see not just what each product is but also how it can be used to build a great model kit.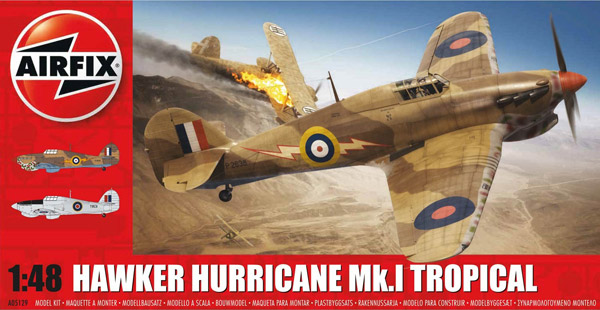 Other products and techniques will be used too like:
spraying Alclad2 Duraluminium paint
using oil washes for panel line enhancement
• how to add an eduard Superfabric seat harness
how to use pastels for weathering: paintwork, exhaust stacks, propeller and spinner, tyres and airframe
many other small tips and hints to help you achieve a successful outcome and really enjoy your model project – whatever subject you have chosen! Everything that follows can be used for many, many different modelling subjects and not just aircraft :)
---
HD VIDEO DEMO
---
In a nutshell
Luckily as I have now finished my Airfix Hawker Hurricane I thought that you'd like to see how I went from this – a pile of plastic bits: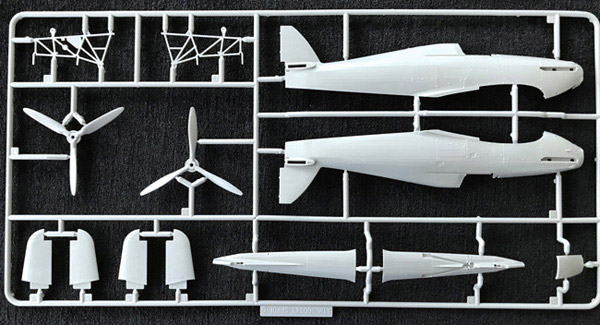 …to this: