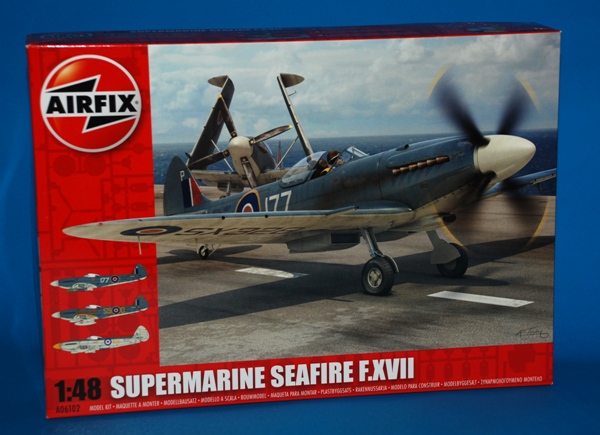 Kit Ref: A06102
Short Feature Article
Review By Graham Thompson
A little bit of background
The Seafire F Mk XVII was a modified Mk XV; the most important change was the reinforced main undercarriage which used longer oleos and a lower rebound ratio. This went some way towards taming the deck behaviour of the Mk XV, reduced the propensity of the propeller tips "pecking" the deck during an arrested landing and the softer oleos stopped the aircraft from occasionally bouncing over the arrestor wires and into the crash barrier.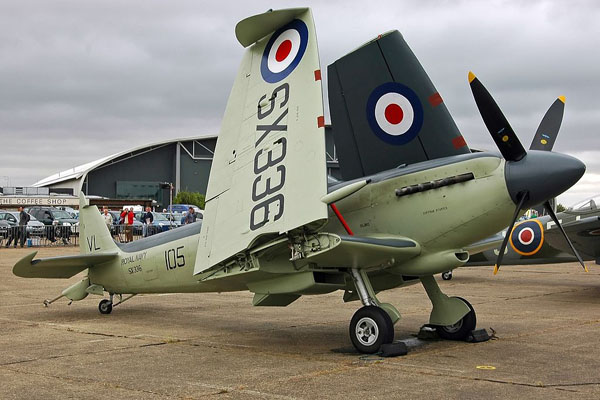 Most production XVIIs had the cut down rear fuselage and teardrop canopy (the windscreen was modified to a rounded section, with narrow quarter windows, rather than the flat windscreen used on Spitfires) and an extra 33 gallon fuel tank fitted in the rear fuselage. The wings were reinforced, with a stronger main spar necessitated by the new undercarriage, and they were able to carry heavier underwing loads than previous Seafire variants. 232 of this variant were built by Westland (212) and Cunliffe-Owen (20)
Intro by Geoff
The Airfix kit is one of their best, beautifully tooled when it was first released and still the moulds stand up well to time and wear.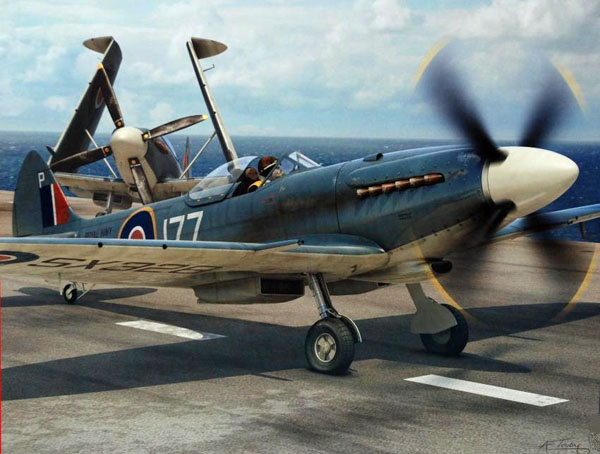 It's good to be able to bring you a nice short build of Graham T's super Airfix Mk.XVII Supermarine Seafire. As you can see from this photo, it's turned out very well indeed.