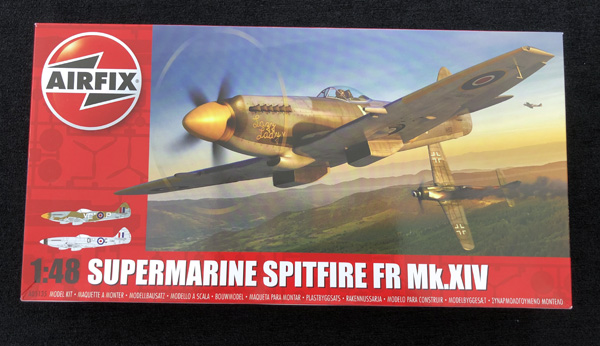 Full Review with Paul O'Donovan
---
A note from Geoff C…
Very pleased to welcome Paul O'D to SMN and bring you his first contribution which is the new (Summer 2019) Airfix Spitfire FR. Mk.IV in 1:48 scale. Here's a quick look at how it all turned out…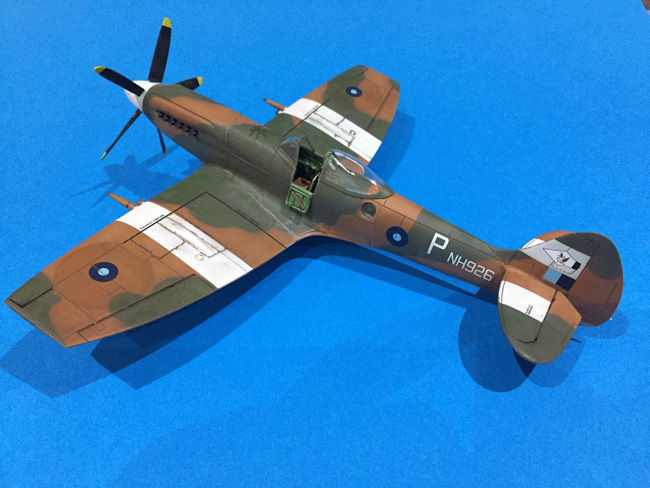 You may have seen my in-box video review and if not take a look now if you want to, other wise let's crack on and hand over to Paul for his story…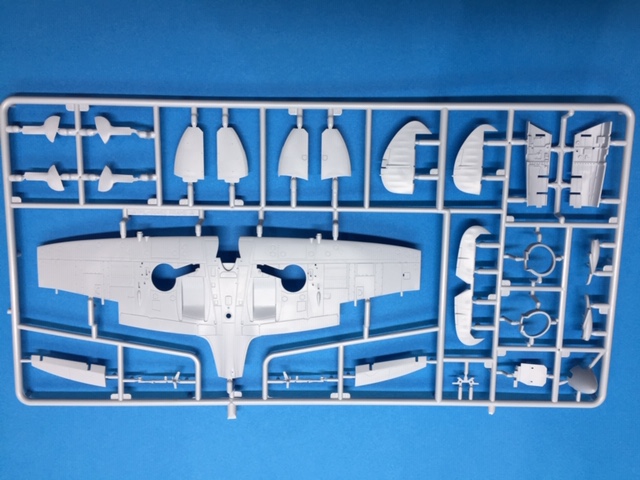 ---
A brief History
Continuing the wartime development of the famous Supermarine Spitfire, the Mk.XIV saw the classic shape of Mitchell's celebrated fighter paired with the awesome power of the new Rolls Royce Griffon engine. The resultant aircraft was superb and one of the RAF's most capable fighters of WWII, proving particularly successful when employed against the V-1 flying bomb attacks which Germany launched against southern Britain, from the summer of 1944.
The adoption of the Rolls-Royce Griffon engine provided the Spitfire with a significant increase in performance, but not without presenting Supermarine designers and pilots converting to the aircraft with a few challenges. Installation of the new engine in the existing Spitfire airframe required a redesign of both the front and rear sections of the aircraft and the use of a distinctive five bladed Rotol propeller In total, 957 Mk XIVs were built, over 430 of which were FR Mk XIVs After the war, second hand Mk XIVs were exported to a number of foreign air forces; 132 went to the Royal Belgian Air Force 70 went to the Royal Indian Air Force and 30 of its reconnaissance variant went to the Royal Thai Air Force. (Sourced on line)
Introduction
Certainly a kit I was looking forward to building since it was announced a year or so ago. I was delighted to get my hands on one before the first batch shipped to the UK seemed to sell out.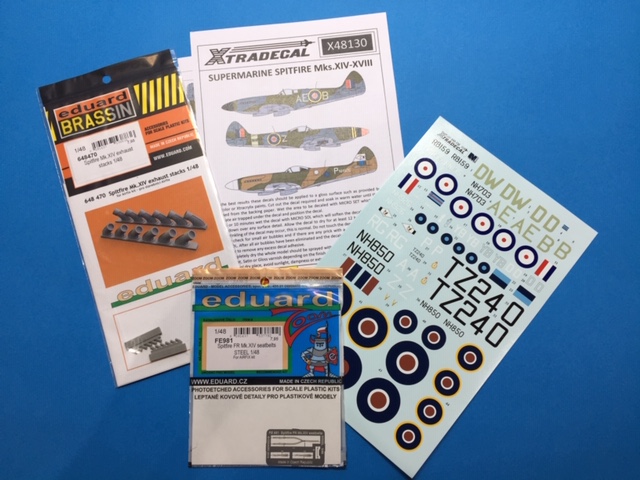 Equipment
Before we pile into the build, here's a summary of tools and materials I used:
Razor saw
Dspiae side cutters
Swan Norton Scalpels, 10 & 11 blades
Tamiya craft knife
Flory Models sanding sticks of various grades
Tamiya extra thin glue
Mr Putty
Mr Surfacer 1200
Vallejo paints (I'll call out colours used during the build description)
Tamiya masking tape
Pin vice drill
Rosie Riveter tool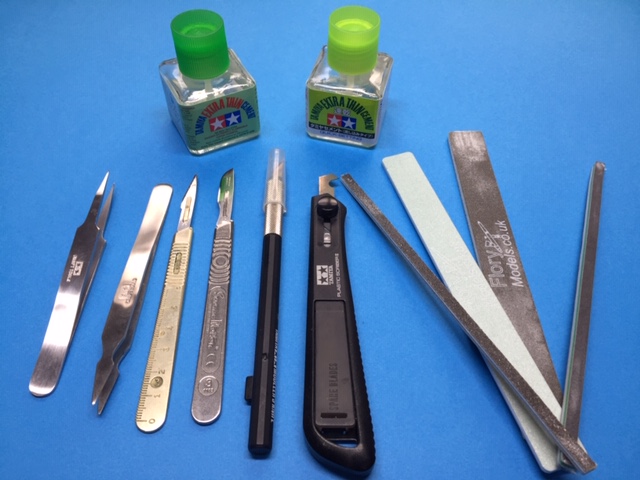 References
Valiant Wings Griffon Powered Spitfires (Volume 2 of their series)