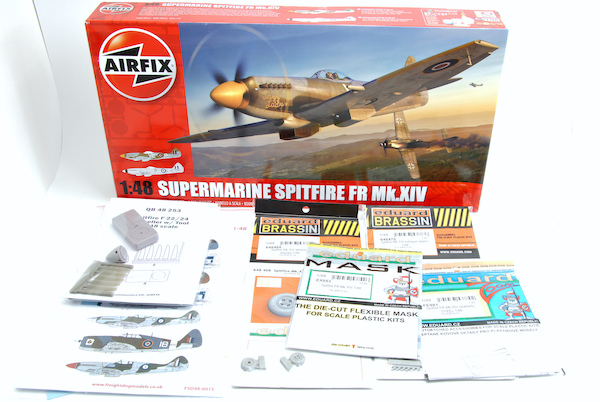 Feature Article with Calum Gibson
I figured I'd try and knock over one least build for 2022 and get the subject for the 2023 NSW Scale Model Show's Airfix Cup out of the road. The Airfix cup rules are pretty loose about what aftermarket is allowed so I figured I'd use the belts, exhausts and wheels as these looked to be be improvements over the kit parts.
I had an old Freightdog sheet with a 17 Sqn RAF machine based in Miho, Japan in 1946. It had an unusual (to me at least) scheme of Dark Green, Medium Sea Grey over a Silver underside.
Just before we get into the build – here's a quick look at how it all turned out…
Cockpit detail is quite nice from the box. I added Eduard Seat Belts and Airscale decal for the Compass. Instrument panel is the kit decal which is fine in this scale
The Interior green is from SMS and the seat is a Vallejo Model Air Rust shade brush painted. Wash was a mixture of Alclad Aqua Gloss and Tamiya flat black.
The cockpit assembly went together with no issues bar the usual fettling.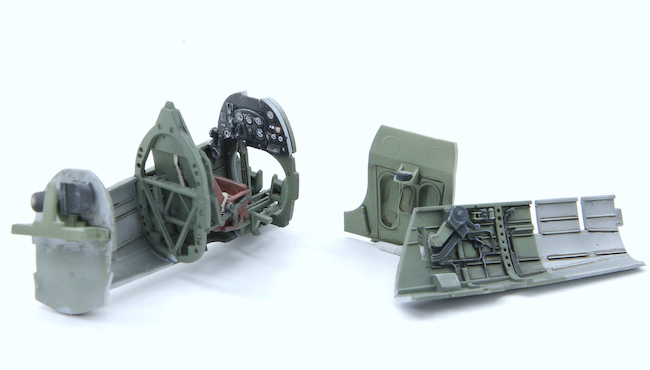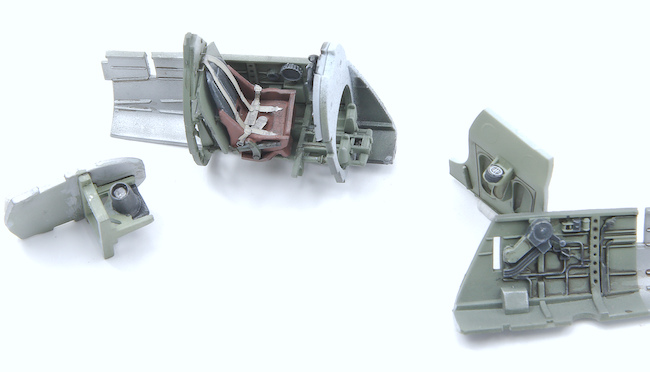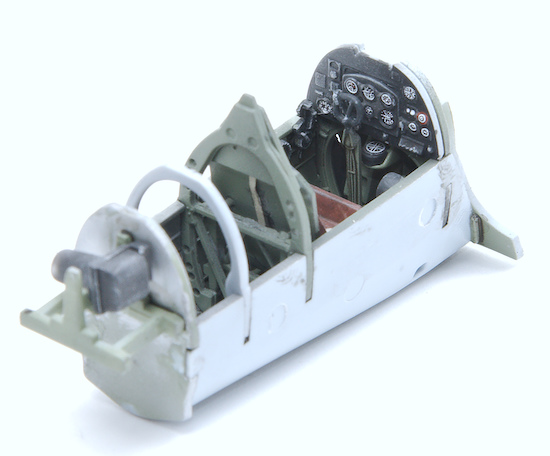 The fuel tank cover is about 1.5mm to small in width. I figured I'd be smart and add some card to the forward end to fill the gap. I didn't add it to the rear as it has part of the windscreen assembly and I didn't want to upset the fit of the clear part.
As the edges of the fuselage halves aren't square and I didn't take enough care, I ended up with the nose not being quite round. Some Tamiya white filler was needed re-shape the nose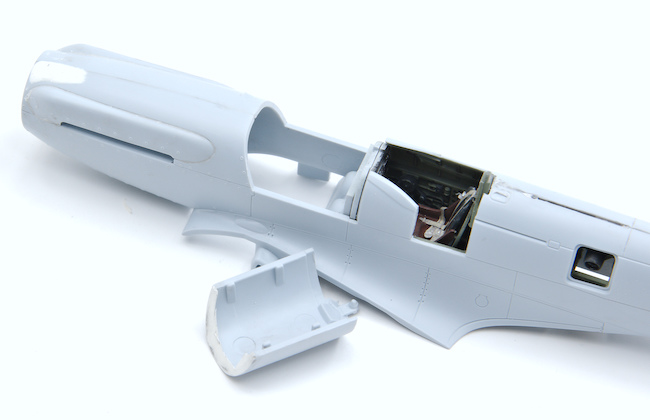 When attaching the cover I foolishly didn't notice the width of the cover was also a bit off until I glued it. Trying to avoid the forward seam (and be smart) I tried adding CA and talc to build up the width near the cowl – Bad move.
I filled the seam with CA and talc, then there were a few sessions of filling, sanding and re-scribing. There is no fastener detail on the upper part of the cowl or fuel tank cover. I added some detail with a beading tool and a scribing tool. Some Vallejo filler was used to fill the large gaps around the covers on the cowls.