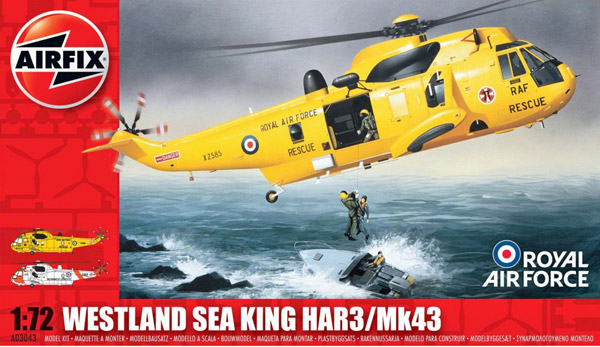 Feature Article by Tim Brooke
A note from Geoff…
It's always good to welcome new faces to SMN and here we have Tim B – with his build of the now very old Airfix Sea King model in 1:72 scale. The model is still widely available direct from the manufacturer or the multitude of outlets that stock kits.
Tim has done a lot of work on this project and produced a great result for all that effort – the kit can be tricky in places but this is a good example of where you can take an older kit and still have fun and plenty of modelling enjoyment at the same time – not to mention a decent end result that you can add to your collection.
I've added a little bit about the Sea King and then it's over to you Tim!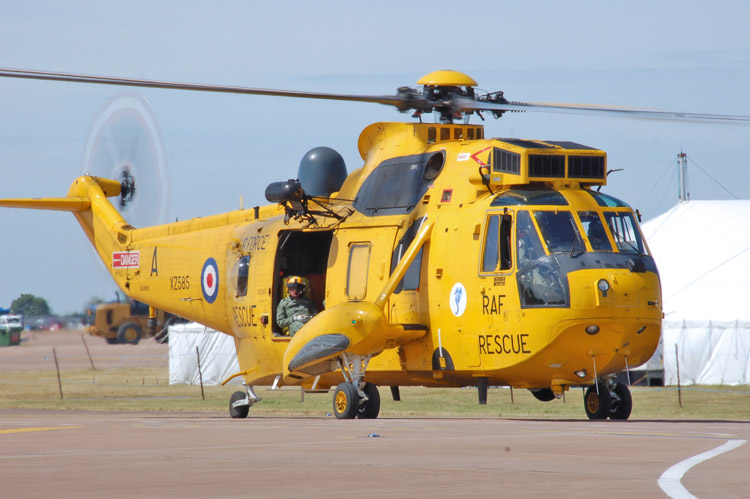 A little bit about the Westland Sea King
The Westland WS-61 Sea King is a British licence-built version of the American Sikorsky S-61 helicopter of the same name, built by Westland Helicopters. The aircraft differs considerably from the American version, with Rolls-Royce Gnome engines (derived from the US General Electric T58), British-made anti-submarine warfare systems and a fully computerised flight control system. The Sea King was primarily designed for performing anti-submarine warfare (ASW) missions. A Sea King variant was adapted by Westland as troop transport known as the Commando.
In British service, the Westland Sea King provided a wide range of services in both the Royal Navy and the Royal Air Force. As well as wartime roles in the Falklands War, the Gulf War, the Balkans conflict, the Iraq War and the Afghanistan War, the Sea King is perhaps most well known in its capacity as a Royal Navy Search and Rescue (red and grey livery) and RAF Search and Rescue Force (yellow livery) helicopter. The Sea King was also adapted to meet the Royal Navy's requirement for a ship-based airborne early warning platform.
As of 2014, the WS-61 Sea King remains in operation in Britain, as well as several export customers: Germany, Norway, Egypt and India. Some operators have replaced, or are planning to replace, the Sea King with more modern helicopters, such as the NHIndustries NH90 and the AgustaWestland AW101 Merlin.