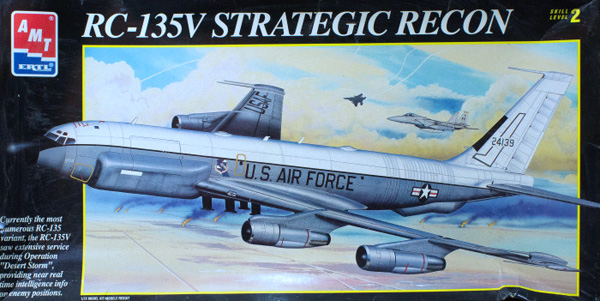 Feature Article with Daniel O'Grady
---
A note from Geoff C…
It's a great pleasure to welcome Daniel to SMN and what an entrance! When I heard about his Boeing RC-135W build at Scale Model World, Telford this month I had to take a look. Well, what a great job he's done and Daniel has kindly agreed to share his excellent work with us all – thanks Daniel. More to this build than you might think at first glance…
Here's a quick look at how it all turned out.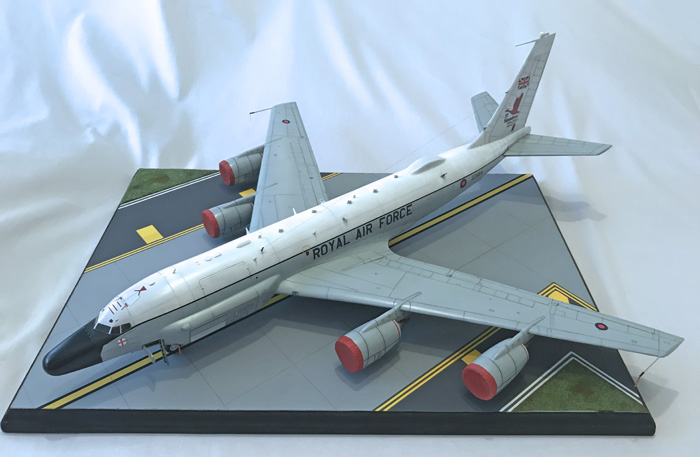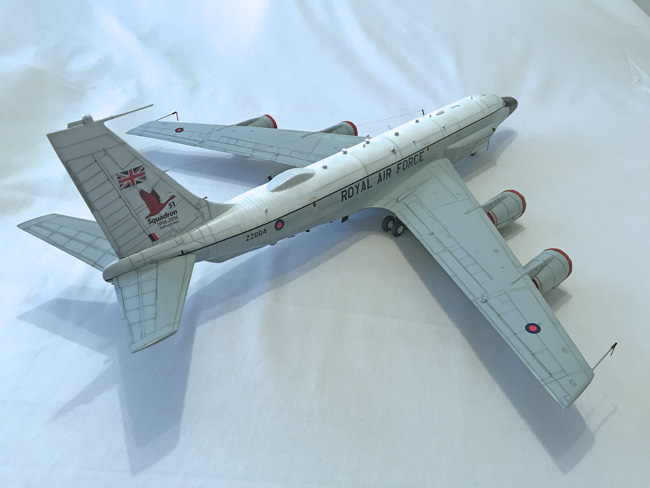 Over to you Daniel…
---
In 2011 when the Nimrod R1 was finally retired from service it marked the end of all Nimrod operations, also since the Nimrod MRA4 project had been cancelled but a year earlier.
A sad time indeed after growing up watching these aircraft as may others had, enjoying their uniqueness and one of the final flying links in British aviation heritage……..so what now for R.A.F. 51 Squadron?
On the announcement by the MOD that R.A.F. 51 Squadron would be transitioning to the RC-135W it was quite a surprise (and a whole different discussion), and by 2013 the R.A.F. had received their first aircraft ZZ664 under the name Airseeker.
Although the name Airseeker is the official name of the project, the aircraft is still referred to by many as Rivet Joint, the typical USAF designation.
Not living far from R.A.F. Mildenhall I am lucky to see these types of aircraft quite regularly, and now for the R.A.F to be an operator I thought would be grounds for a challenging new project.
I have plenty of reference photos from a jet which attended the Royal International Air Tattoo at R.A.F. Fairford in July 2018, so I just had to do something.