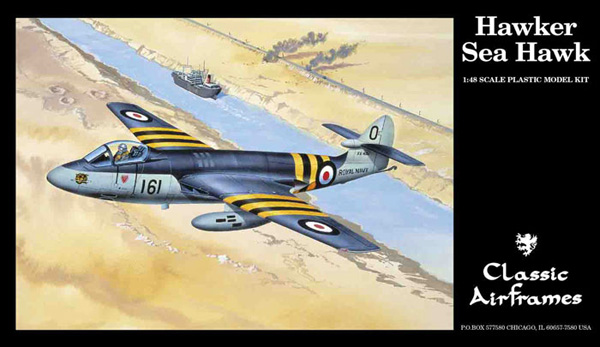 Feature Article with Tim Hedworth
---
A note from Geoff C…
When I saw Tim's excellent build of the this Classic Airframes Hawker Sea Hawk I just had to try and secure it for SMN so that Tim could share how he achieved the excellent results you see here. Nice work Tim and welcome to SMN :) I've included all the photos to ensure you can follow the whole story.
So let me show you a couple of photos up front and then let's get into it…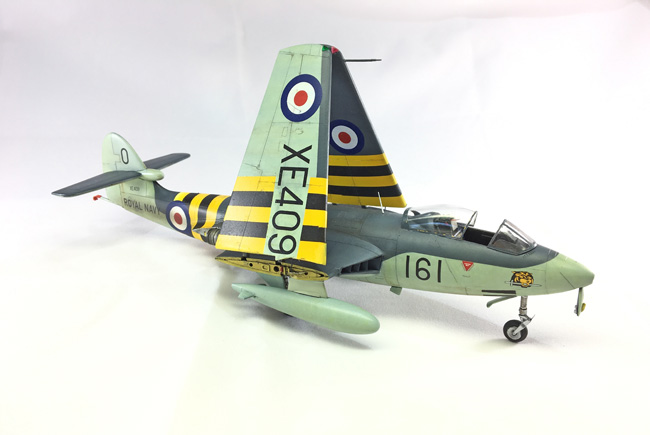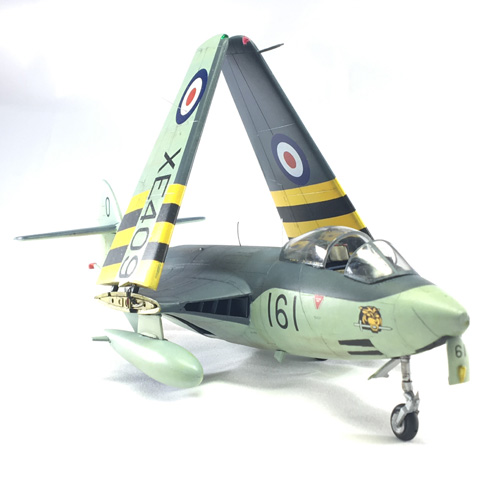 Over to you Tim!
---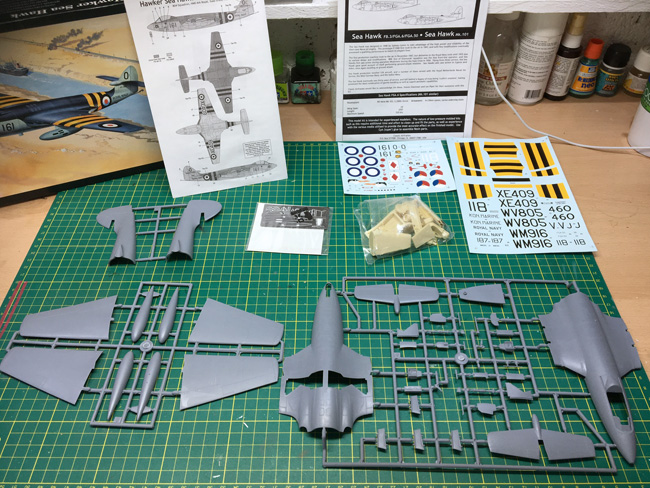 I was in between builds, just finished a Mk.V Spit and about to start a Canberra, and needed something to keep the juices flowing. At the same time I decided that I'd like to join a group build centred on African Conflict in the Cold War. After checking the stash I found that the Classic Airframes Sea Hawk came with a Suez Crises decal scheme. After messaging the host to check this subject was viable, it was all systems go.
It was with trepidation that I started my first Classic Airframes kit. Although the actual kit itself only comprises three sprues, the detail is very good. Fine panel lines and rivet detail all over, yes…. this detail is soft in places but I was pleasantly surprised.