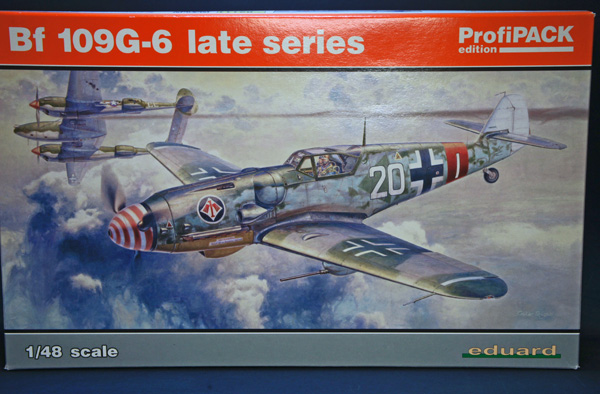 Full Review by Dave Coward
Background
I'm not going to go too far into the reasons for Eduard re-tooling their original Bf109 kit but a brief outline is that apparently their original turned out to have accuracy issues with its shape (mainly the wing) and more importantly it turned out not to be 1:48th, more like 1:45th or 46th in scale. Most manufacturer's would have just let it be but to Eduard's credit they went away and completely retooled the kit – this is effectively a new kit and it is now what Eduard originally intended the kit to be – the best 1:48th Gustav out there so let's see how it builds.
Here's a quick look at the finished model – side view to show the very delicate moulded detail…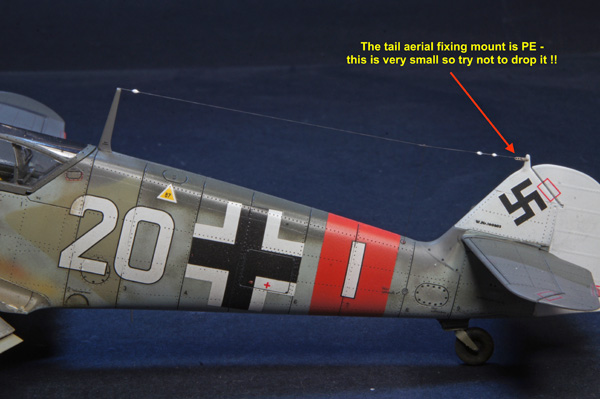 Construction
This build was to be from the box but given this was a Profipack it did contain colour PE, masks and a varied set of decal options. The original kit (I haven't built one) was said to go together very well but as stated above was let down by accuracy issues so let's see if this builds as well.
As with most of my reviews these days I'll let the pictures do most of the 'talking' with annotation were required. As with most aircraft kits we start with the cockpit.