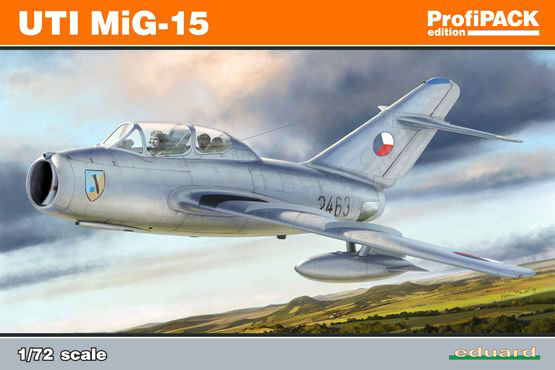 Short Feature Article
by Adam Brown
Kit: 7057
A note from Geoff…
I saw this model from Adam a little while ago and was, to put it mildly, blown away. Really, remember this model is 1:72 scale for goodness sake – check out that cockpit and subtle weathering – just stunning – great job Adam.
The problem was we just didn't have too many photos of the build but, in the end I think that what Adam does have is well worth publishing here and sharing with all of you – I hope you agree?
Here's a photo of Adam's completed UTI MiG-15…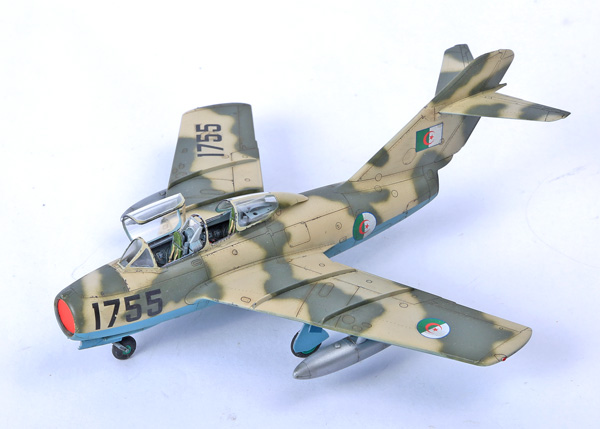 Just for the record, it's worth taking a look at the Eduard website and see exactly what's on offer in this amazing package.
A little bit of background on the MiG-15
The Mikoyan-Gurevich MiG-15 (Russian: Микоян и Гуревич МиГ-15; NATO reporting name: "Fagot") was a jet fighter aircraft developed by Mikoyan-Gurevich OKB for the Soviet Union. The MiG-15 was one of the first successful jet fighters to incorporate swept wings to achieve high transonic speeds. In combat over Korea, it outclassed straight-winged jet day fighters which were largely relegated to ground attack roles, and was quickly countered by the similar American swept-wing F-86 Sabre. The MiG-15 is often mentioned, along with the North American F-86 Sabre, as the best fighter aircraft of the Korean War, and among the best fighter aircraft of all time.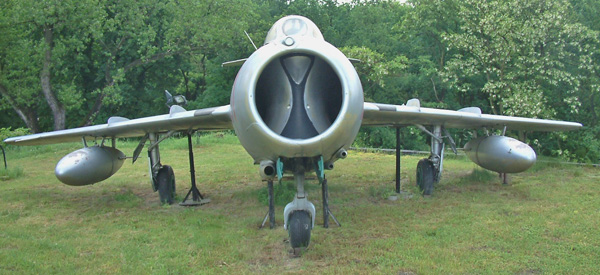 When refined into the more advanced MiG-17, the basic design would again surprise the West when it proved effective against supersonic fighters such as the F-105 Thunderchief and McDonnell Douglas F-4 Phantom II in the Vietnam War of the 1960s.
The MiG-15 is believed to have been one of the most widely produced jet aircraft ever made; in excess of 12,000 were manufactured. Licensed foreign production may have raised the production total to over 18,000. The MiG-15 remains in service with the North Korean Air Force as an advanced trainer.