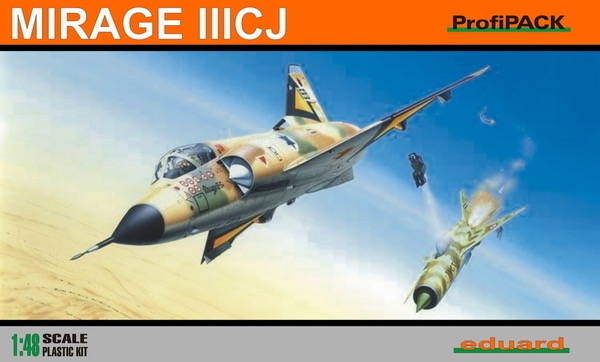 Feature Article with Calum Gibson
Depicted as Shachak No. 177 from 117 Tayset based at Raymet David in 1977.
Just before we get started, here's a look at how she turned out…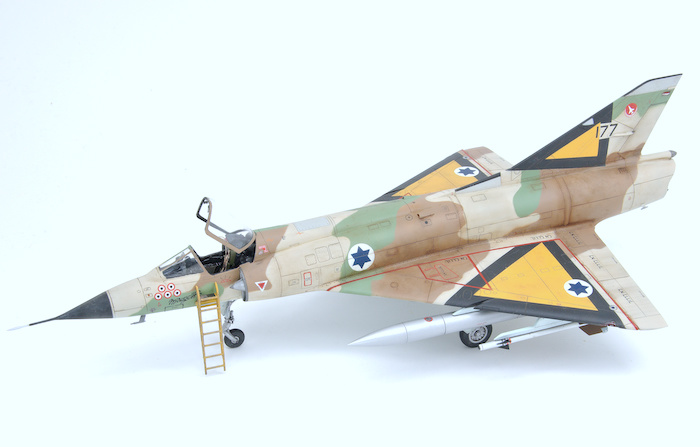 From the eduard Instructions: "Of interest are five kill markings of the Syrian aircraft painted under the canopy (three stars in the white ring). Actually, the Israeli pilots at the controls of this airplane shot down 5 Egyptian aircraft and one Syrian aircraft. Egyptian aircraft kill was marked with two stars in the white ring. Reason for swapping the symbols remains unknown."
As a kid a had an aircraft magazine with a fold out of an Israeli Mirage or Nesher with those big yellow triangles so it was inevitable that I'd want to add one to the cabinet. Despite hearing not-so-great reports about the eduard Mirage III I grabbed the Shachak special boxing when it came out.
Although not a fan of flat PE for consoles I decided to use what came in the kit. I applied the PE side consoles and PE belts for the seat. The steel colour PE belts are pretty easy to apply and the colours don't come off like the older coloured PE does. I am happy enough with how the seat came out. The side consoles look good enough, especially once the tub is installed in the model.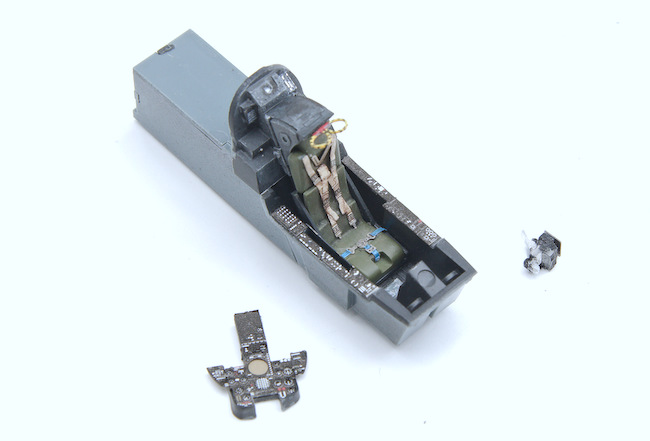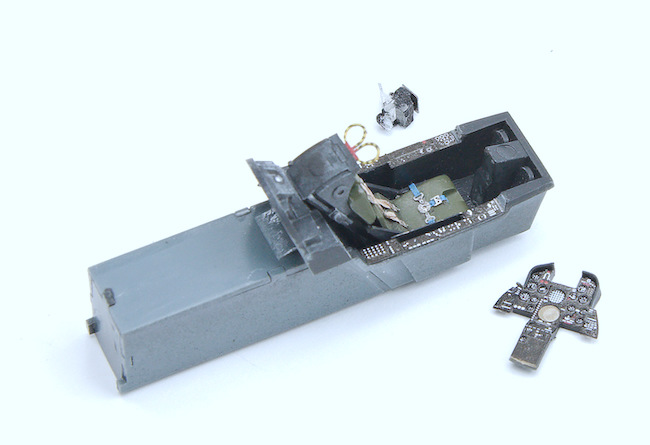 I added the PE bits to the side walls. These also look ok. I also added some nose weight and secured it with white glue.