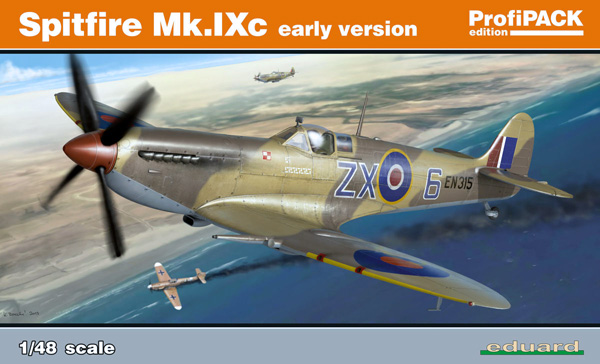 Profi-Pack edition
Full Review with Dai Williams
---
A note from Geoff C…
You may know Dai for his many excellent armour subjects in SMN but what you may not know is that he's a very accomplished aircraft modeller too (even if he wouldn't admit it!). So here's a quick look at how his Spitfire turned out – just beautiful really :)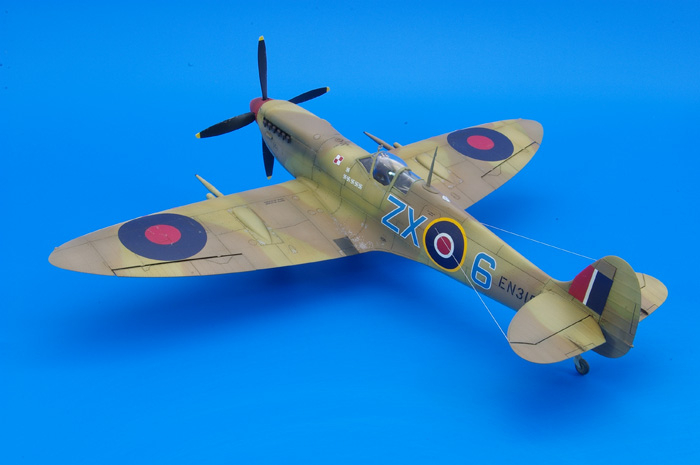 Over to you Dai for your story…
---
Modelling the eduard Spitfire Mk.IXc early version
The subject of this project was Eduard's excellent Spitfire Mk.IXc (Early Version).
Much has been written in praise of this kit and I must say that I agree with all of it! This is probably one of the best 1:48 scale kits that I have ever had the pleasure of building.
The main parts of the kit are in dark grey plastic with finely recessed panel lines and some neat and very restrained rivet detail.
There are markings for five aircraft, two from the Western Desert and three from the European Theatre.
There are two sheets of transfers, one is for the national and squadron markings while the other is a generic sheet for the Spitfire Mk. IX containing the numerous stencils carried by the aircraft.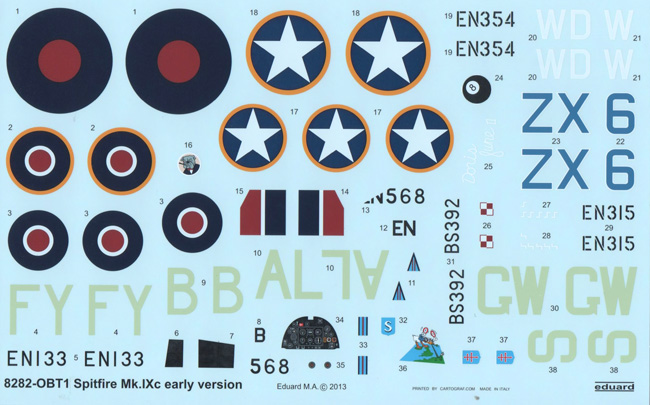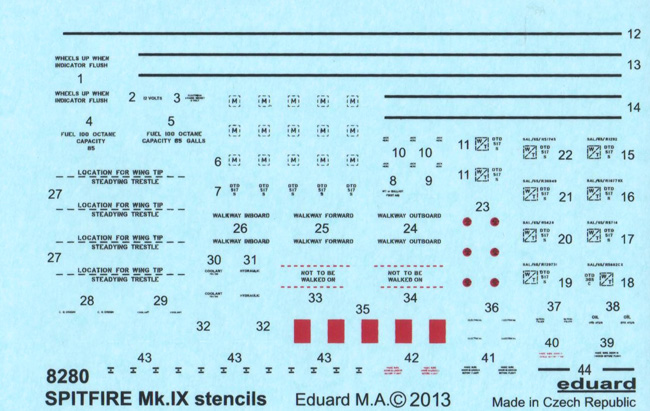 There is a small etched sheet in silver metal (nickel?). Some of the parts such as the seat belts and instrument panel are pre-coloured while the other parts, such as the armour behind the pilot's seat are to be painted by the modeller – presumably so that they can be matched up with the rest of the interior. The pre-coloured parts do not have the odd 'speckled' finish that could be seen on some of eduard's other kits such as the Me110.