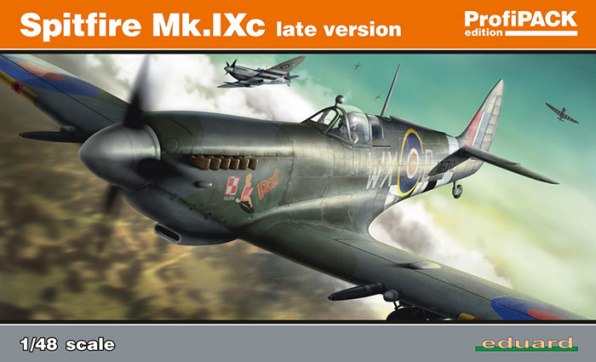 Reviewer's Name: Dave Coward
Background
I have long admired Eduard's series of 1/48th Spitfires and I thought it was time to have a go at one of them but rather than do it out of the box I decided to throw all the bells and whistles at it. This seemed like a good idea at the time but it turned into rather a protracted project that spent many a week sitting on the shelf until I got my enthusiasm back for it, lost it again and regained it and so on!!!!
This all said, I think the finished model is very impressive but have a look at the build next and see what you think.
Read a detailed In-box review of the Eduard Supermarine Spitfire Mk.IXc Late 1:48 by Adam Brown.
References used:
Spitfire – Alfred Price
Haynes Manual – Supermarine Spitfire
Spitfire – Bill Sweetman
Aftermarket Extras:
Eduard Big Sin Set:
Resin cockpit
Resin exhaust stacks
Resin wheels
Cockpit PE
PE seatbelts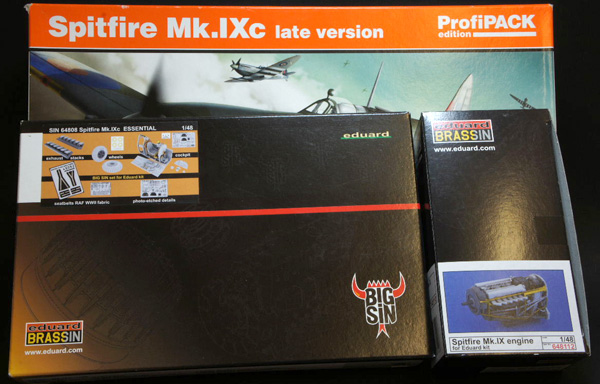 Eduard Spitfire Mk.IX Engine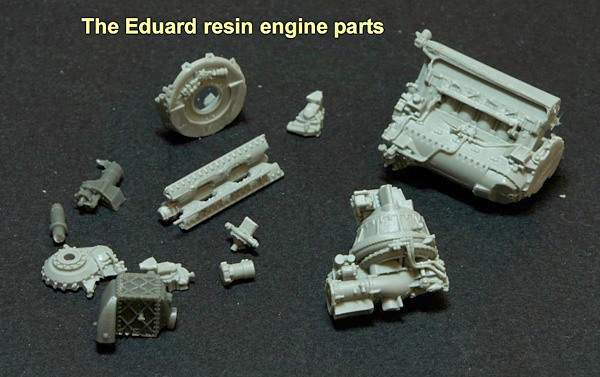 Eduard Spitfire Mk.IX Surface Panels
Eduard Spitfire PE flaps
Eduard Spitfire Mk.IX gun bay
Eduard Spitfire 90Gal Slipper tank
Eduard Spitfire Mk.IX radio Compartment
Eduard Spitfire Undercarriage legs (bronze)
AML Spitfire Mk.IX camouflage masks
Montex masks K48181
Master Turned Brass Barrels 20mm Hispano Cannons C wing